Restaurant Labor Laws Explained
As a restaurant owner, it's critically important that you follow federal and state labor laws to protect your employees and your business. Unfortunately, many restaurant owners are intimidated by the world of labor law and find themselves misled by conflicting and inaccurate information.

In this piece, we're going to take a closer look at labor laws to give you a helping hand. We'll cover

why labor laws are important
the key labor laws that you'll need to look out for
where you can access the latest and most accurate information
Ready to protect your employees and your business? Here's everything you need to know about labor laws to run a legal and successful restaurant.
What's At Stake - Why Labor Laws Are So Important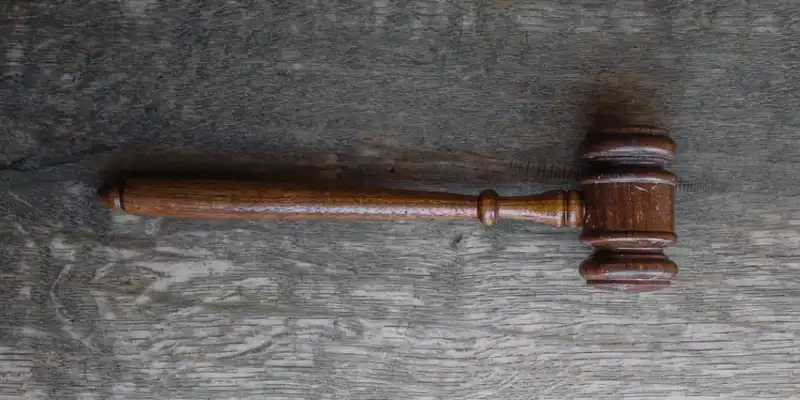 According to statistics from the National Restaurant Association, there are over 1 million restaurant locations in the United States. Those restaurants generated an estimated $863 billion in sales in 2019 and they employ a staggering 10% of the overall US workforce.

Work within the bustling restaurant industry is often demanding and hazardous. That's why there are a number of federal and state labor laws that exist to protect the mental and physical health of employees while also guaranteeing they receive equal opportunities and pay. Labor laws also play an important role in assuring workplace diversity.

It's important that as a restaurant owner, you diligently follow federal and state labor laws. Most restaurants will generally experience a higher than average employee turnover rate compared to other businesses you've got to avoid making a single mistake along the way.

Here are the key reasons that you'll need to make sure your restaurant is compliant with those laws.

Treat Your Employees Fairly
As a restaurant owner, you'll naturally want to protect your employees and do what's best for them. Labor laws establish common standards and baselines that help you to do this.

You'll obviously understand that it's in your best interest to protect your employees. The happier and more satisfied they are, the more effectively they'll perform and contribute to the success of your restaurant.

According to statistics from CareerVision, only 20% of workers across the U.S. are passionate about their jobs. You should do your best to use labor laws as a practical benchmark to delight your employees and secure their enthusiasm.


Protect Your Business from Heavy Fines and Legal Issues
Businesses that violate labor laws face steep fines, spiraling legal costs, and damaged reputations. Each month in the U.S., countless businesses are fined and plunged into complex legal territory.

In November 2019, for instance, the owner of five McDonald's franchise locations in New York was ordered to pay $155,000 to employees in restitution. An investigation revealed that the franchise owner had violated labor laws by restricting access to a predictable work schedule and denying paid and sick leave.

You must comply with federal and state labor laws to protect your business from those highly damaging situations.


Track Your Labor Expenses Properly
Federal and state labor laws demand that restaurant owners diligently track schedules and working hours. This is great for your business, given that it can inspire you to accurately track the investments that you make in terms of labor.

Labor is almost always the most significant expense for any business. By following follow federal and state labor laws, you'll ensure that you track employee scheduling accurately to get the best return on your investment.
Understand the Key Federal Labor Laws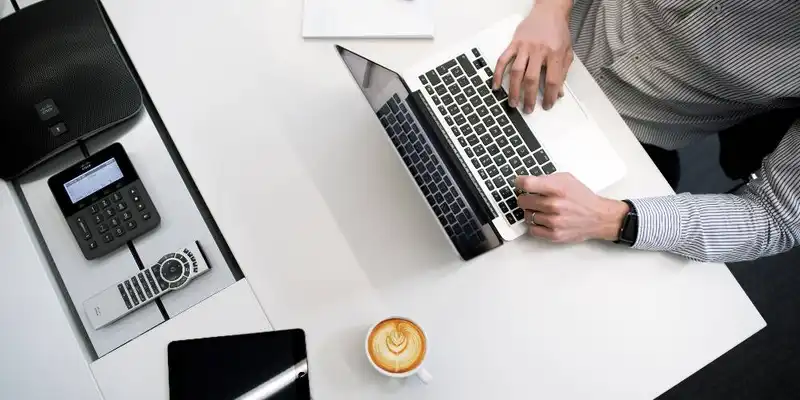 The U.S. Department of Labor administers and enforces over 180 federal laws. Those laws cover everything from workers' compensation to medical leave and transportation. Tracking all of those laws is no easy task, but you can give yourself the best chance of success by focusing on the principal statutes maintained by the Department of Labor.

Here's a closer look at some of the key areas that you'll need to focus on to comply with employment laws and keep your employees satisfied

Restaurant Worker Wages
The Fair Labor Standards Act catalogs a range of standards that businesses must follow in terms of wages. It outlines the federal minimum wage as well as the approach to overtime that businesses must adopt.

In terms of key takeaways when it comes to wages, here are the highlights

As of 2009, the federal minimum wage is $7.25 per hour.
Overtime pay must be given for any hours worked over 40 per workweek.
Overtime pay is defined as a rate not less than one and one-half times the regular rate of pay.
As ever, there is a range of state-level labor laws that will often replace the federal rules as outlined above. To protect your business, you should identify and follow those rules.
Restaurant Worker Scheduling
The FLSA also clearly defines which hours are considered to be working hours, and outlines rules that employers must follow when it comes to accurate recordkeeping. The same document also outlines the fines and penalties that businesses risk if they fail to comply with the law.
While the FLSA does not outline specific rules in terms of predictable scheduling, many states have created state-level laws that demand employees are given advance notice of their schedules.
This adoption of predictable shift laws is ongoing. Many businesses are now adopting worker-friendly time and attendance policies to preempt the arrival of those laws.
A Safe Workplace
The Occupational Safety and Health (OSH) Act is administrated by the Occupational Safety and Health Administration (OSHA). That document outlines the laws and regulations that employers must follow when it comes to offering a safe and healthy workplace.
It's critical that restaurant owners comply with all of the applicable OSHA standards. Failure to do so could mean that restaurants play host to serious safety hazards and face significant fines. In some serious cases, restaurants might also be forced to cease operating.
Child Labor Provisions
The FLSA also outlines clear rules that restaurants must follow when it comes to employing minors. Those provisions ensure that businesses offer a safe working environment to minors that does not jeopardize their health or impact educational opportunities.
The U.S. Department of Labor also outlines specific rules for restaurants and quick-service establishments. This practical fact sheet will help you to understand and comply with federal child labor provisions.
Family and Medical Leave
The Wage and Hour Division of the Department of Labor also administers the Family and Medical Leave Act (FMLA). This important document outlines how restaurant owners should handle periods of unpaid, job-protected leave for their employees.
Again, the specifics will vary from one state to the next and you should be sure to keep a close eye on the latest state-level rules.
Key Resources to Find State-Level Restaurant Labor Laws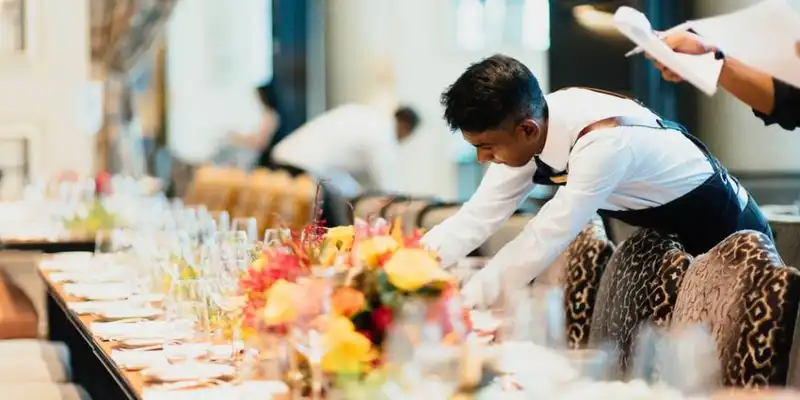 While there are a number of federal laws and standards that you'll have to follow as outlined above, it's also important that your restaurant diligently follows state labor laws. Those state labor laws will often take precedence over the federal ones.

These laws regularly shift and evolve, so you'll need to keep an eye on the latest developments and make the necessary changes to comply with the law. In California, for instance, new state labor laws came into effect on January 1, 2020. These new laws have a broad impact on various areas like hiring, workplace safety, scheduling, and more.

Here's a look at key sources of labor law information. Follow these closely to stay on top of the latest state-level developments that affect your restaurant

1. U.S. Department of Labor Website
The U.S. Department of Labor maintains a State Labor Laws section on its website. Here, you'll be able to quickly access the latest state-level labor laws in key areas like minimum wage, paid rest periods, and more.

2. Labor Law Firms
If you are intimidated by the prospect of monitoring and interpreting labor laws yourself, you might want to communicate with your local labor attorney. In lots of cases, you'll find that top law firms maintain a range of resources for employers.

You might find interesting blog posts and articles, for instance, while some law firms will dispatch regular updates via newsletters and emails. If you want to keep a finger on the pulse of state-level labor laws, you should be sure to subscribe to newsletters and speak with your local labor attorneys.

You could use this law firm directory from U.S. News to find labor law experts in your state.


3. The Employment Law Handbook
The Employment Law Handbook is an excellent resource for restaurant owners. This website was launched in 2008 and it hosts lots of accurate and easily-accessible information on both federal and state laws.

You can use this resource to enjoy convenient access to the latest labor law information. The Employment Law Handbook also dispatches regular email updates so that you can easily access the latest and most relevant updates for your restaurant.

4. The Legal Center of the National Federation of Independent Business
The NFIB acts as a legal resource for small businesses across the USA. It aims to advocate on behalf of small businesses while also educating and assisting them.

This federation offers a host of useful handbooks for employers. You'll also be able to access regular updates as well as the latest news and developments. The federation also offers benefits to members and it's simple to join.
Tips to Comply with Labor Laws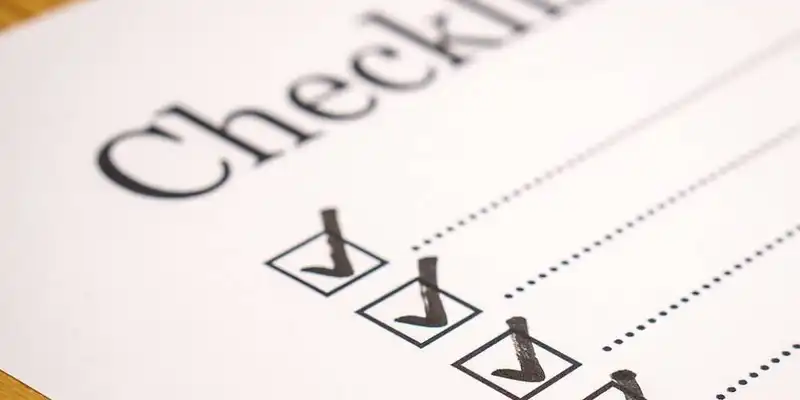 We hope that this closer look at restaurant labor laws helps you to protect your employees and your business. To close this piece, let's take a look at some practical tips that you can follow to comply with labor laws

1. Stay informed
In order to comply with the latest labor laws, you'll need to stay informed. Here are some of the common sources of information that you can use to level-up your knowledge and stay on top of the latest changes

Government updates
Newsletters
Federations and Associations
2. Know when to seek assistance
Labor laws are somewhat complex and there might be some circumstances where you find yourself confused or uncertain. In those circumstances, it's important that you seek assistance from a labor law professional who can show you the way forward. Rather than relying on instinct, it's important that you pursue accurate information.
3. Use the right tools
There are a number of cutting-edge tools that you can use within your restaurant to comply with labor laws. Employee scheduling and shift planning software helps you to create clear employee schedules, for instance, and maintain accurate records.
4. Empower your employees
It's important that you empower your employees and collaborate with them when it comes to labor laws. You should try to use your knowledge of labor laws to enhance their satisfaction and underscore just how fairly you treat them.