5 Different Forms of Work Schedules for Your Business
Introduction
Staff scheduling is very important for any restaurant regardless of its size, as it has a direct correlation to the well-being of your establishment.

Effective scheduling of employees improves the profitability and order of the business. When a shift work schedule is effective, every employee knows where and when they are supposed to work which increases their focus and ensures everyone employees and management are all on the same page.

Strong schedules can be easily designed with dedicated scheduling software and applications, which ensures that all of the tasks in the restaurant are completed accordingly and at an accelerated rate because you will have the best people on the job.

This type of program allows the employer to designate appropriate tasks for employees that are skilled and experienced enough to tackle the project effectively.

Another pro of a near-perfect shift work schedule is that the employees are scheduled weeks in advance, so there are no communication barriers from employee to employee and/or employee to management.

Furthermore, employees can plan their lives accordingly to coincide with their work schedules, creating a good work-life balance.

There are several types of work schedules that vary greatly from each other. Here are the different types of work schedules
One - Fixed Schedule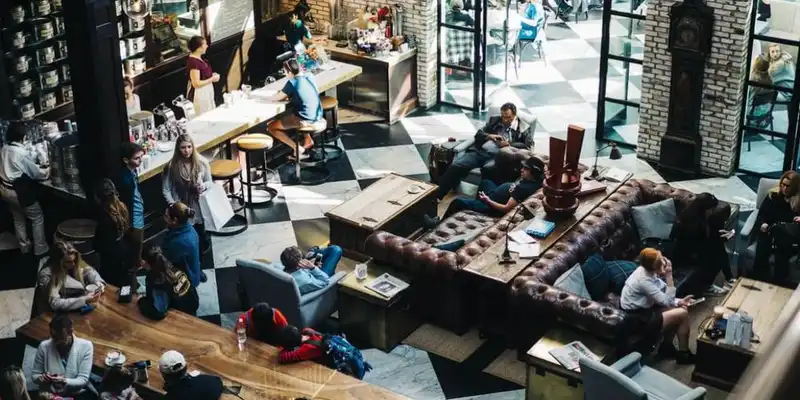 As the name suggests, a fixed work schedule usually has a timetable with the same number of working days and hours every week. Normally, this type of schedule tends to remain unchanged for an extended amount of time after management and employees come to an agreement on the ideal working hours and days to be worked in the week.

This type of schedule is the widely used work schedule in today's world, including restaurants.

A good example of a fixed schedule for a student in a restaurant setting could be Friday Sunday with hours ranging from 10 AM 3 PM or 5 PM 10 PM. Because these times are typically peak hours where the business will need more staff working and your employee still has time to attend school during the week, this type of fixed schedule makes it ideal for both employer and employee.

Due to the consistency of these schedules, an online scheduler app can easily design these schedules to save time and prevent wasted effort.
Two - Flexible Schedule
A flexible work schedule is not as rigid as fixed schedules, but there are some commonalities.

A flexible schedule allows an employer and employees to agree on specific working hours and days of the week. Depending on the restaurant's policy, there may be a stipulation of committing to a minimum number of working hours in a week, but the schedule is entirely dependent on the final agreement employer and employee come to.

This type of schedule is fairly popular nowadays in restaurants because it satisfies the needs and requirements of both employer and employee. A flexible schedule also builds a sense of ownership in the employees of the restaurant.

Like fixed schedules, a flexible schedule also varies infinitely but it may look like Tuesdays 9 AM 12 PM, Thursdays 10 AM 3 PM, and Fridays 5 PM close.
Three - Full-Time Shift Schedule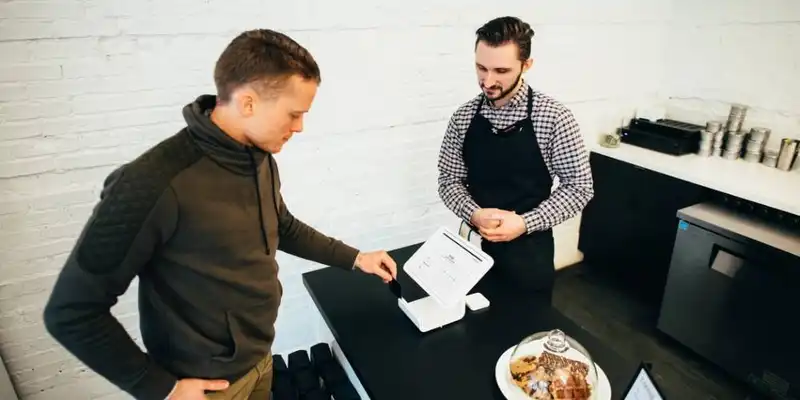 This type of schedule is the most-used work schedule in multi-national and other large organizations but it is also common in restaurants that have permanent employees.

With this type of scheduling, an employee typically works 2 or 3 shifts per week of the available shift windows including breakfast, lunch, brunch, and dinner.

With the long hours that come with this type of schedule, employees working full-time usually get some benefits like paid PTO/vacation days, sick leave, paid maternity/paternity leave, etc.

Every restaurant has different preferences with the full-time shift schedules according to their opening and closing times.
Four - Part-Time Shift Schedule
This type of schedule has fewer working hours than other work schedules.

Part-time shifts are very flexible which allows part-time restaurant employees to tend to other commitments in their lives, like attending school. Usually, college and high school students work part-time in restaurants to pay for their tuition fees.

A perfect example of a part-time schedule could be working approximately 8 12 hours per week on various days throughout the week. The occasional downside with this option is that employees are not guaranteed hours or days worked from week-to-week, so this option may not work for everyone.
Five - Rotating Work Schedule
A rotating shift work schedule usually means that employees are cycled to work all shifts in a restaurant during the course of the month depending upon the workload.

This cycle balances employees' talent and experience throughout different shifts. Working hours are cycled between breakfast shifts (8 AM 11 AM), brunch shifts (11 AM 2 PM), lunch shifts (11 PM 3 PM), and dinner shifts (4 PM - close).

These schedules are not as common as other types of work schedules, but these are widely used in restaurants to balance out the expertise and workload of employees.

The type of schedule you believe is the best fit for your restaurant will be based on business needs and will vary from establishment to establishment. Regardless of the type of schedule you want to design for your staff, a cloud-based scheduling app like Zip Schedules is your best bet to get the work done on time and with great ease.

Zip Schedules offers the following useful features

Tracking Labor Costs
Reduces Scheduling Conflicts
Better communication
Monitoring the availability of employees
Cloud-protection
Flexibility in schedule making
Tracking the employees' performance