All Things Employee Performance Review
What is an Employee Performance Review?
Employee performance reviews are formal assessments and evaluations of an employee's work during a specific time frame. Generally, employers or supervisors will conduct these reviews regularly at the end of the quarter or year. They may also hold a performance assessment for new hires after they have worked for a few months.

These assessments are important for both employers and employees. For the employer, it allows them to highlight what operational processes are effective and which are not. It also helps them better understand how they can help their staff members succeed. As for employees, performance reviews enable them to identify growth opportunities and areas that they can improve on.

Additionally, the assessments ensure both parties are on the same page. Employers can re-communicate or set objectives for the following year. They can also set up mutual plans that will help enhance employee productivity and leverage their strengths.
Employee Performance Review Methods
Employee performance reviews can be effective in improving future productivity and output. However, business owners need to implement the right techniques to ensure the appraisals are meaningful and successful. The following are the top proven employee appraisal methods companies can use.
Online employee scheduling software that makes shift planning effortless.
Start your free trial now. No credit card required.
1. Management by Objectives (MBO)
This is a type of performance review that emphasizes the collaboration of managers and employees. Together, the two parties pinpoint, plan, and determine goals that they want to focus on for a specified time frame. With established objectives, the manager and employees will consistently update one another about their progress toward attainment.

Organizations will typically use the SMART method for MBO appraisals. The method entails setting goals that are specific, measurable, achievable, realistic, and time-sensitive. By the end of the quarter or year, managers and employees meet again to assess results. Staff members that were successful in meeting their goals are then rewarded with promotions, increased salaries, or bonuses. Whereas, unsuccessful employees will require further training or a reevaluation of goals.
2. 360-Degree Feedback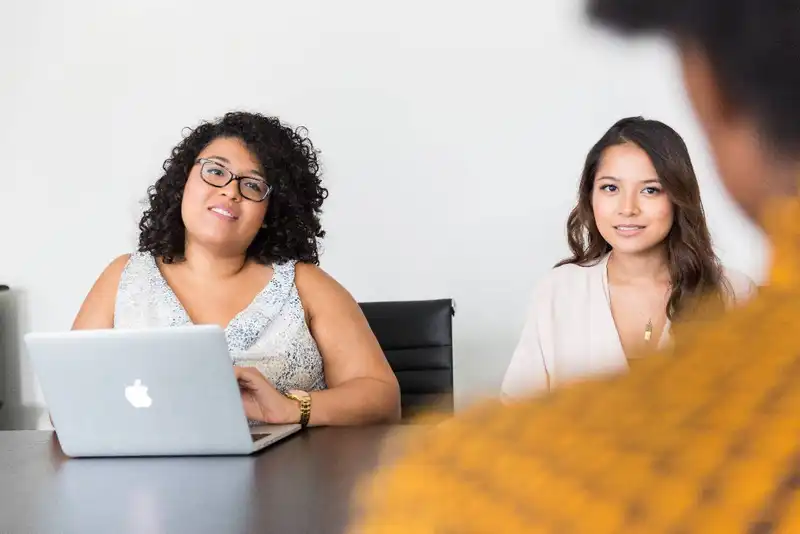 360-degree feedback involves evaluations from the employee themself, managers, coworkers, supervisors, and customers. Companies will utilize this type of evaluation to eliminate any chance of bias and ensure a comprehensive review of employee performance. Employees that receive this form of feedback are able to gain insight into how their performance impacts the business and team.
3. Behaviorally Anchored Rating Scale (BARS)
The behaviorally anchored rating scale utilizes qualitative and quantitative measurements to assess performance. This entails reviewing an employees' workplace behavior and their routine habits and giving it a numerical rating. This method ensures clear standards are communicated and can ensure accurate performance analysis.
Restaurant marketing is complicated.
Learn everything you need to know with our free Digital Marketing for Restaurants ebook.
4. Psychological Appraisals
Employers can employ psychological appraisals to determine untapped potential in employees. Unlike the previous evaluations, psychological appraisals emphasize analysis of future performance, instead of completed output. Generally, the review touches on a team member's interpersonal skills, leadership, intellect, personality, and cognitive abilities. Organizations must have certified psychologists conduct interviews, tests, and discussions to assess staff. Due to this, this process can oftentimes be time-consuming and complex.
5. Human Resource Accounting
Human resource accounting is a form of evaluation that assesses employee performance based on the capital they bring to a company. Managers will compare the labor costs of retaining an individual and the monetary benefits that they generate. Other factors that go into consideration include overhead cost, interpersonal relationships, and output quality. This type of review enables business owners to see an employee's financial implication and how they impact the overall bottom line.
Employee Performance Review Best Practices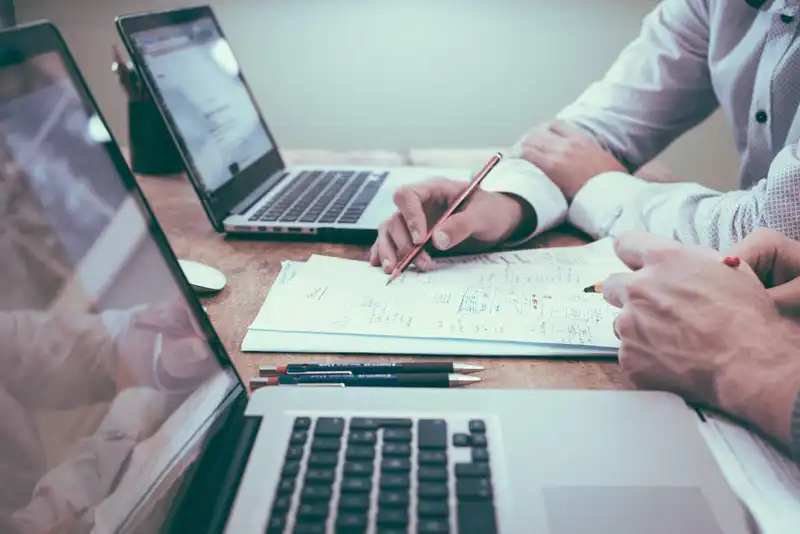 Whichever method an employer chooses, it is critical that the progress is well defined and thorough. This will ensure employees can internalize key insights from their review. Some best practices to ensure an effective employee performance review include the following.
1. Plan Ahead
Employers need to prepare and establish a review system before conducting evaluations. This entails printing employee personnel files, consolidating notes from historical reviews, and sending out communication about the evaluations. It is also helpful to have performance data and team feedback so the reviews are equipped with the necessary information.
3. Have Meaningful Conversations
Performance reviews should be balanced, in that they should not be all negative or positive. Being overly critical or lenient can demotivate employees, rather than inspire them to improve. Employers should share positive comments about employees' performance and elaborate on the specific attributes they can enhance.
3. Be Prepared to Share Examples
Providing concrete examples of employees' achievements and improvement areas will give the staffer a better idea of their work at the company. Additionally, having examples will show that the management is engaged with the workforce and that they are paying attention. It will also make feedback appear credible and assist with self-reflection.
4. Provide 360-Degree Feedback
This type of feedback allows employees to see what their coworkers, supervisors, managers, and other people they interact with at work think of their performance. Employers can send out anonymous surveys that inquire about the employees' behavior, performance, and competency. This information will highlight how an employee contributes to the company culture.
5. Outline Performance Standards in the Employee Handbook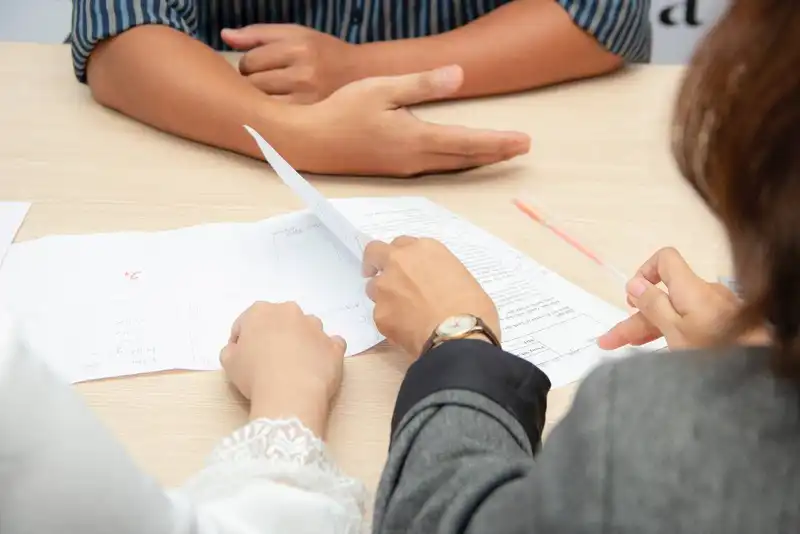 The employee handbook should delineate the ins and outs of performance reviews. For example, it should include a timeline of when reviews are conducted, what employees can expect, and benchmarks they must meet at work. This will provide transparency and allows employees an opportunity to prepare.
6. Monitor Impact Post-Review
After conducting employee performance reviews, managers should proactively track its impact. This will highlight whether or not the evaluation was helpful. Some questions employers should consider include the following.


Did the employees' performance improve after the review or did it stay stagnant? Or did it get worse?

Are employees more confident in their work?

How is employee morale?

Have there been any positive changes since the review?

Did turnover rates increase after reviews?

How to Write an Employee Performance Review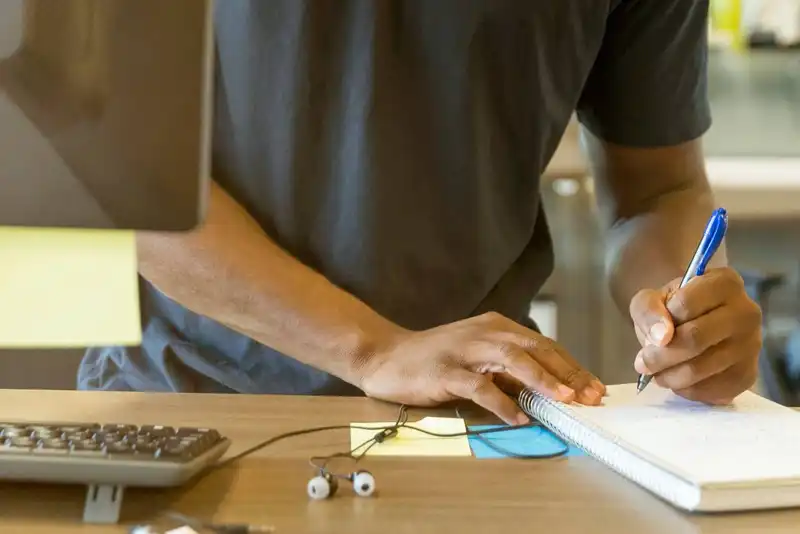 A comprehensive employee performance review requires thorough documentation. However, writing performance reviews can be tedious and time-consuming. Employers can utilize the following guide to streamline their review process.
1. Begin with Praise
The review should begin with an outline of the employees' accomplishments for the specific time period. Managers should elaborate on the goals that the staffer has achieved and give genuine praise for their good work. This will make the evaluation feel tailored and personal, which will demonstrate to employees that their time at the company was valued.
2. Identify Unmet Goals
Employers should then go into detail about the objectives that the employee has not met yet. It is important to consider an employee's specific circumstances when commenting on the goals that they have not achieved. For example, new hires or employees that had to take long-term leave may not be able to attain the same standards as their workers. If possible, unmet goals should be used as a target focus for the next review period.
3. Provide Constructive Feedback
The review should also include information about specific areas where the employee can improve on. Managers can help employees identify their strengths and provide ways in which they can leverage those attributes to improve. This will prevent employees from feeling harshly criticized, which would have negatively impacted performance.
4. Set out New Goals or Expectations for the Next Year
Finally, the review should conclude with a set of expectations and objectives for the incoming year. This will allow employees to see their development and growth potential in the company. It will also give them an idea of what they can strive for in their position.
How to Conduct an Employee Performance Reviews
Sitting down and conducting performance reviews with employees can be tense. Many employees have also considered it to be the most stressful conversation they will have at work. To ensure that this process is seamless and easy, employers should follow these steps.
1. Lay Down Expectations Early
Managers need to make sure employees are aware that they are subject to annual or quarterly reviews. It may also be helpful to delineate specific goals that the employee must meet by the review period. By laying down expectations for the evaluation as soon as possible, staff members will be held accountable. This gives them the chance to work productively from the start.
2. Have Employees Self-Review
A week or two before the official performance evaluation, employers should give employees can chance to self-review. Most companies will have a review template that staff members can fill out, identifying their accomplishments and goal achievements. While employees are taking the time to complete these forms, managers should start reviewing performance data and compile notes for the evaluation.
3. Have a Balanced Tone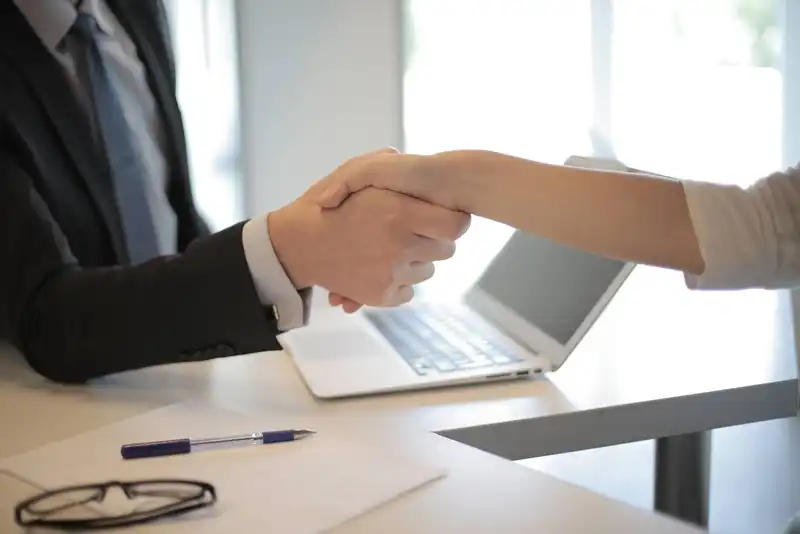 It is important to have a balanced tone during the official face-to-face evaluations. Overly complimenting employees can falsely encourage poor performance, whereas being too critical can demotivate top staffers. By having a balance, employers can effectively boost morale and drive for improvements.
4. Have Specific Comments
When sharing praise or concerns, provide specific examples and events. This will not only make comments credible but will also give employees a reference they can look back on. Additionally, specificity will allow them to take constructive feedback seriously and effectively.
5. Give Employees a Chance to Talk
After conducting the evaluation, managers should give employees a chance to share their thoughts or concerns for the future. This time is also great for staffers to provide information on why their performance was the way it is and how they want to improve. Managers should take this feedback and use it to improve operational processes or to help the staff members plan out ways to achieve future goals.
Conclusion for Employee Performance Review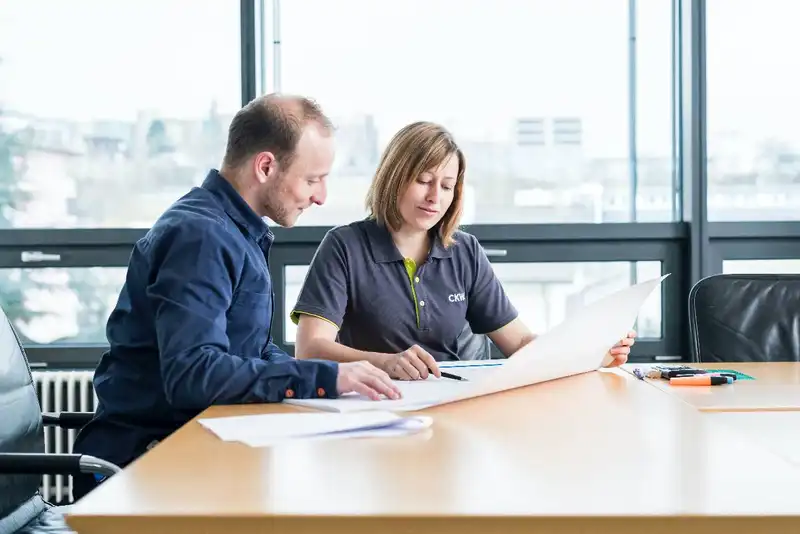 Employee performance reviews are annual or quarterly evaluations of a staff member's work.

Performance assessments are important for both employers and employees because it ensures both parties are on the same page.

There are different methods of conducting reviews, which include 360-degree feedback, psychological appraisals, and management by objectives.

Best practices for conducting employee performance reviews entail planning ahead and providing specific feedback.