A Comprehensive Look Into Restaurant Technology
Introduction to Restaurant Technology
The restaurant industry is quickly evolving, as new technology is constantly being created for the convenience of operators and customers. According to restaurant statistics, more than 80% of eateries are using technology in their operations. This includes online ordering apps, inventory management software, and analytics tools. With new technology solutions, restaurants can strengthen their competitive advantage and maximize their profit margins.
What is Restaurant Technology?
Restaurant technology refers to tools that operators use to streamline their business operations. They help companies run efficiently since many technologies use advanced systems like automation and business intelligence. Many of these solutions are known for assisting commercial kitchens to ensure compliance and improve sustainability, such as reduce food waste. It can also help restaurant owners optimize their labor expenses and other types of operational spending, like food costs.
The Importance of Restaurant Technology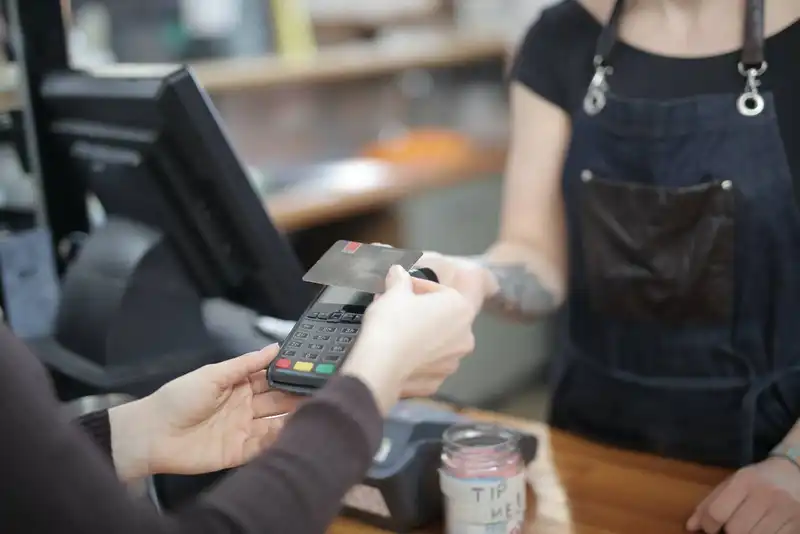 Not only does restaurant technology help simplify operations for business owners, but it also helps ensure seamless customer service. For example, tools, like online ordering and data reporting, allow restaurants to provide convenient and quick services to customers. This helps improve their dining experience and overall satisfaction. This is important because happy customers result in more purchases and increased revenue. They are also more likely to foster brand loyalty and suggest the business to their friends.

Technology has already made a powerful and lasting impact in the restaurant industry. Experts have indicated that the use of technology will continue to expand in 2030. For example, they state that technology could develop to the point where restaurant kitchens are automated with the use of motion-capture replication. This refers to the use of robots that can reproduce the same movements of a chef preparing and cooking food. With these advancements looming, restaurateurs need to prepare for a digital transformation to stay competitive in the industry.
Benefits of Restaurant Technology
Investing in technology will enable restaurant operators to experience many profit-boosting advantages. The following are key benefits of restaurant technology.
Improve Efficiency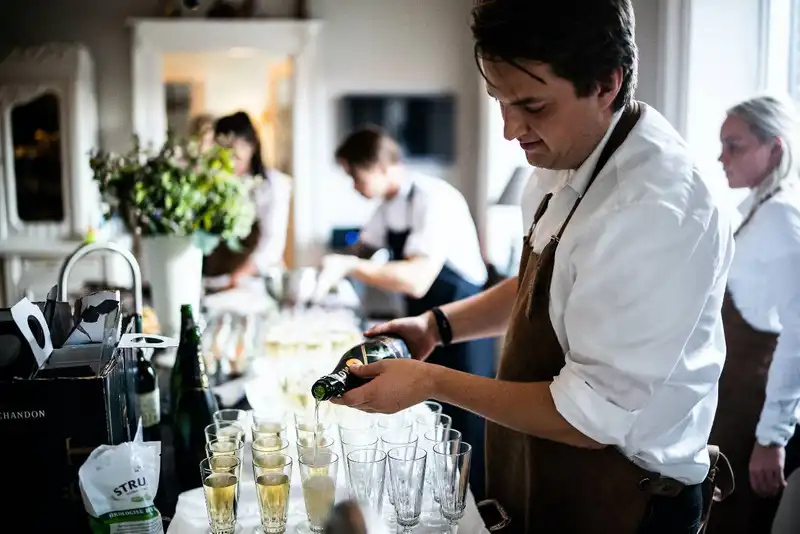 Technology solutions, such as automation, will improve the efficiency of business operations. Automation refers to systems or processes that can run without the need for human intervention. This feature can be seen in the latest point-of-sale systems, in which it can automatically populate inventory ordering. With this, restaurant managers can reduce food waste and unnecessary spending.

Restaurant automation also helps management teams and employees save time and money. This allows them to allocate their work and focus on other pressing tasks. For example, they can spend more time serving and engaging with customers.
Enhance Customers' Dining Experiences
Per reports from restaurant studies, 73% of diners state that restaurant technology improved their experiences with an eatery. With tools, like inventory management, restaurants can make sure they have the optimal amount of ingredients to serve customers. This helps prevent stock-outs of menu items, which would have resulted in disappointed diners. Additionally, solutions for online ordering and kiosks help ensure convenience for customers. These tools eliminate the need for waiting in line and allow busy consumers to put their orders in on the go.
Maximize Profit Margins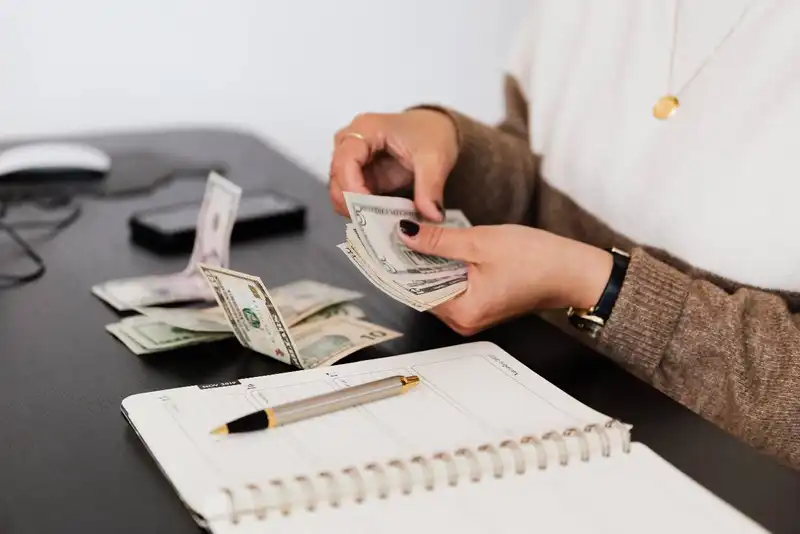 Restaurant technology can help business owners save money and increase profits. Many restaurant management software systems have data reporting features that will give owners insight into their budgets and spending. They can leverage this information to strategize profit-enhancing business decisions.
Positively Impact Employee Morale
Restaurant owners can improve their employee management with the latest technology and subsequently boost overall morale. For example, employee scheduling software automates staffing to ensure the optimal amount of employees are scheduled for a shift. This will reduce stress for employees since instances of understaffing will be minimized. Scheduling technologies also promote transparency, in which employees will know their work schedules in advance.
Embrace Sustainability
Being sustainable means practicing environmentally friendly methods and minimizing waste. This is important for restaurants because these businesses tend to require a lot of energy to operate. In fact, about 30% of a restaurant's energy bill comes from food preparation. Additionally, 13-18% of the costs stem from refrigeration. With smart technology tools, restaurants can limit their use of energy and electricity. They can also gain insight into their food waste and reduce unnecessary food preparation and purchases.
9 Best Types of Restaurant Technology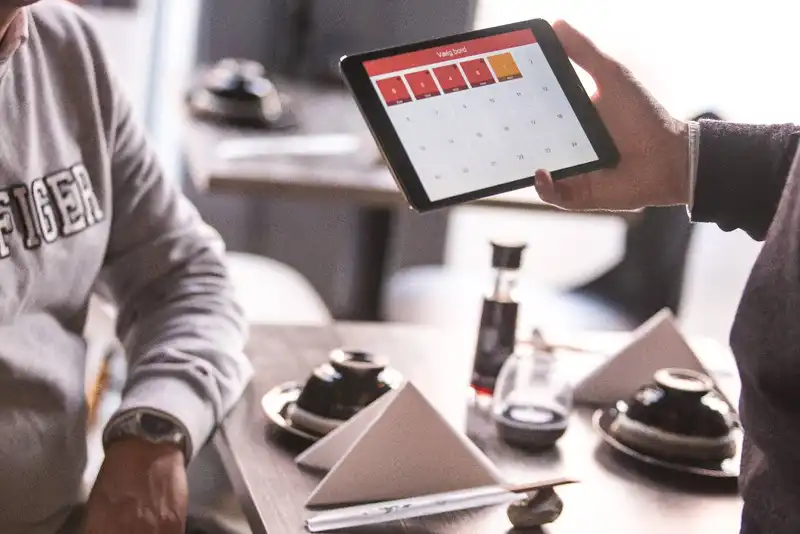 Restaurant businesses that are looking to digitally transform their operations should consider implementing the following tech tools.
1. Touchscreen Point of Sale (POS)
Point of sale systems are terminals that process customer orders and payments. Compared to legacy machines, touchscreen POS technologies are easy to use and intuitive. They are also durable, which will increase staff's efficiency in taking orders. In turn, restaurants can place more orders quickly and increase revenue.

Additionally, new hires can be trained quickly with a modern point of sale software. This will simplify the onboarding process and lessen the time necessary for training. With the speed and accessibility of these systems, restaurants can save time and money.
2. Pay At Table Technology
Restaurants can set up tablets or mobile app payments at customers' tables to ensure efficient and quick payments. These features allow dining guests to conveniently pay for their bills from their table's device or personal phone. This saves servers time, boosts table turnover rates, and reduces labor costs. Pay at table tech has also become especially important since the COVID-19 pandemic because it allows for customers to limit interactions with staff.
3. Portable POS Systems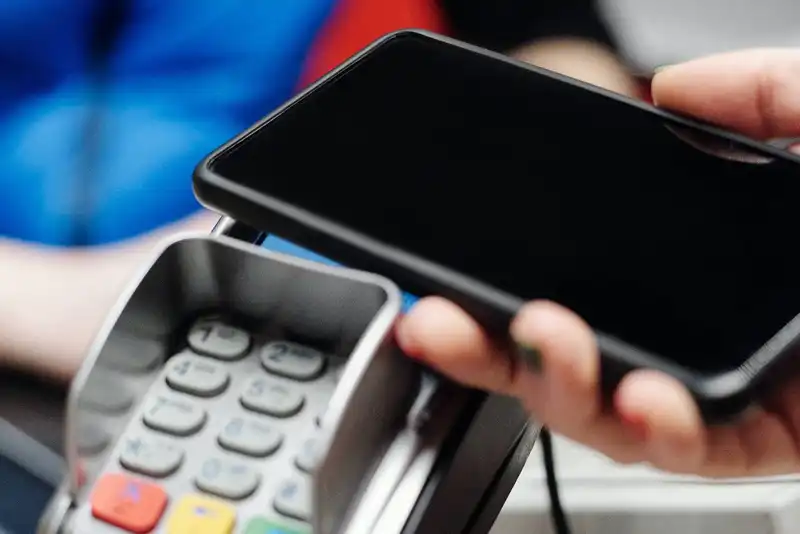 Handheld POS terminals enable servers to take orders and process payments right at the guest's table. The portability of these devices will increase order speed and allow staff to turn tables quicker. It will also help them serve more customers at once and reduce waiting time.
4. Contactless Payment Devices
With contactless and mobile payments, customers can tap or swipe their credit cards to pay for their orders. These devices will quickly process payments and ensure secure transactions. Also, since social distancing is highly important due to the COVID-19 pandemic, customers and staff can stay safe and limit physical contact.
5. Self Ordering Kiosks
Self-ordering kiosks are popular among quick-service and fast-casual restaurants, like McDonald's. Guests can skip the line and put in their own orders directly at a kiosk. This gives customers more control in the ordering process and reduces any miscommunication and order inaccuracy. Additionally, companies can customize their kiosks to promote upselling prompts. Therefore, guests using the systems will be more likely to add products to their orders and increase their check size.
6. Digital Kitchen Displays
Digital kitchen display systems will clearly show customer orders on a screen for all kitchen staff to see. It also allows users to view all orders at once to ensure dishes are cooked efficiently and on time. This is much more productive and environmentally friendly, compared to using traditional ticket papers. Using physical tickets also often results in lost orders and distorted ink.
7. Printers
Restaurants are saving money by using thermal receipt printers. These tools can print receipts without the need for ink and can print quicker than traditional systems.
8. Cash Drawer
Modern cash drawers are usually synced with POS systems. This ensures that all transactions with cash and credit cards are tracked and recorded.
9. Online Ordering
Similar to contactless ordering and self-ordering kiosks, online ordering has become increasingly popular due to the COVID-19 pandemic. It is also convenient for customers because they can order remotely from anywhere and pick up their food without having to wait in line.
7 Restaurant Technology Trends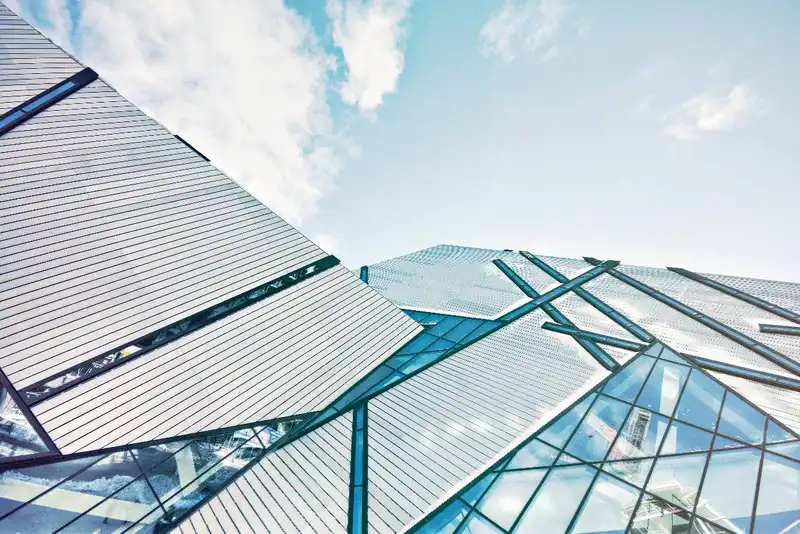 With the rise of new restaurant technology solutions, it is evident that there are specific trends within the industry. Some of the most prominent trends that restaurateurs should monitor include the following.
1. Online Table Reservation
Customers prefer the ease and accessibility of being able to book a table at an eatery online. In contrast to booking via phone, online reservations allow for quicker service and better control. For example, guests can see all available times and work with their own schedules. Online systems also enable restaurants to manage their seating and waitlists.
2. Contactless Payment
Contactless payment is a popular method used by restaurant businesses of all types and sizes. Customers can easily use their smartphone, watch, or app to pay with a tap or click of a button. This option is convenient and is more hygienic since it does not require cash exchanges or human contact.
3. Online Ordering and Mobile Delivery Apps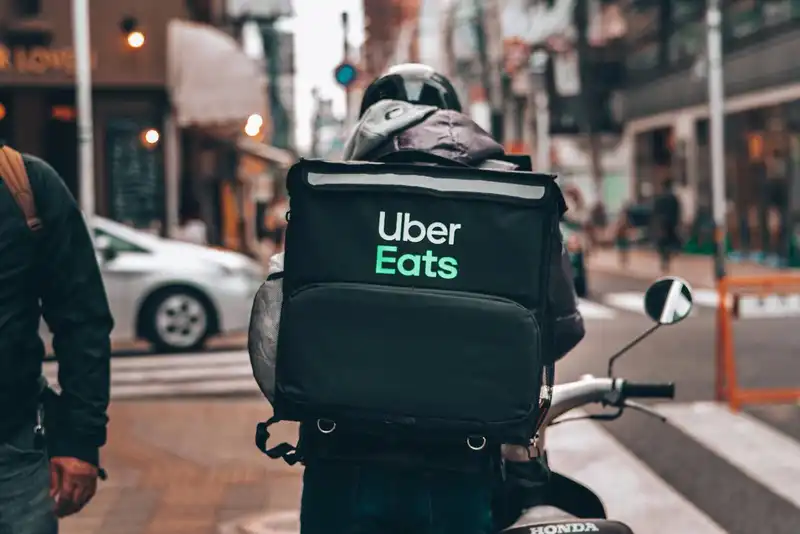 Online websites and mobile delivery apps, like Ubereats, allow customers to make orders from any location. Not only is this practical for guests, but it has been advantageous for restaurants that are experiencing COVID-19 restrictions. With these tools, restaurants can continue serving their customers and ensure they are generating profit in these trying times.
4. Digital Kitchen Screens
Eateries are investing in digital kitchen screens to eliminate the need for physical order tickets and printers. These display systems can showcase all food orders, which will streamline back-of-house processes and improve workflow. It also helps cooks plan their orders to ensure dishes are made promptly and accurately.
5. Automated Management Software
There are a variety of software systems that restaurants can invest in to automate and streamline their operations. Eatery operators, for example, have been using employee scheduling systems to efficiently staff their locations and to cut labor costs. These solutions can eliminate scheduling conflicts and provide employers with labor budget reports.
6. Air Purification Technology
Restaurants have a key responsibility in ensuring their diners feel comfortable in their establishment. Especially with the pandemic, customers are wary about sitting indoors. Therefore, to improve air quality, many operators are implementing sanitization systems and air purification technologies. These systems can neutralize contaminants and eliminate any viruses in the air.
7. QR Codes
With QR codes, customers can access online menus and make payments from their smartphones. Restaurants can display their unique codes on tabletops, doors, and beverage coasters. This allows operators to be sustainable and save money since they do not need to print physical menus. It also eliminates physical contact between customers, employees, and objects.
10 Restaurant Technology Features Eateries Should Have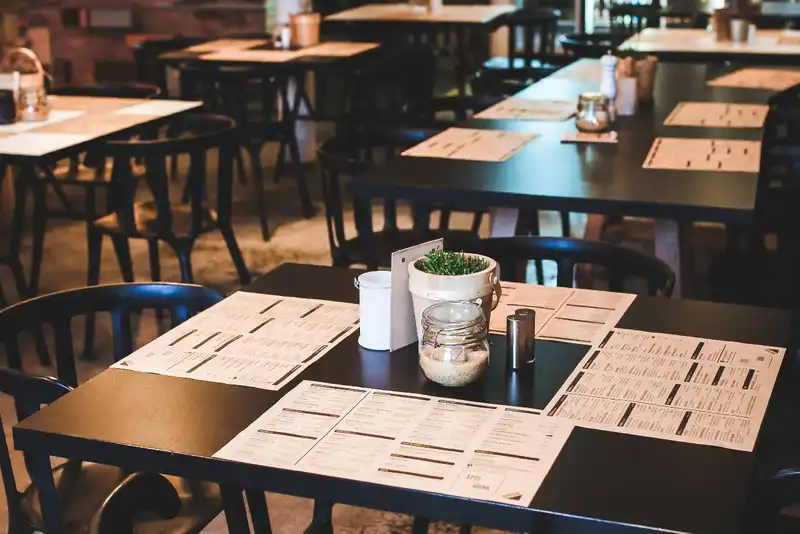 The following are critical technology features that restaurants should implement into their systems.
1. Interactive Tables
Restaurants can set up tech-enabled tables for the convenience of their customers. These tables can have a tablet, to which diners can place orders, play games, and pay, directly from their seat.
2. Feedback Options
Owners should set up feedback options on their point-of-sale systems and table tablets. This will allow customers to quickly interact with the business and send in their thoughts or impressions about their dining experience. Customer feedback is highly important for managers because they can better understand their service and makes necessary improvements.
3. Restaurant Website
A website can help restaurants demonstrate their brand and tone, as well as inform their potential guests about their operations. Owners should use their websites to talk about their values, goals, and history. They should also include their menus and have options for online ordering and reservations.
4. Kitchen Displays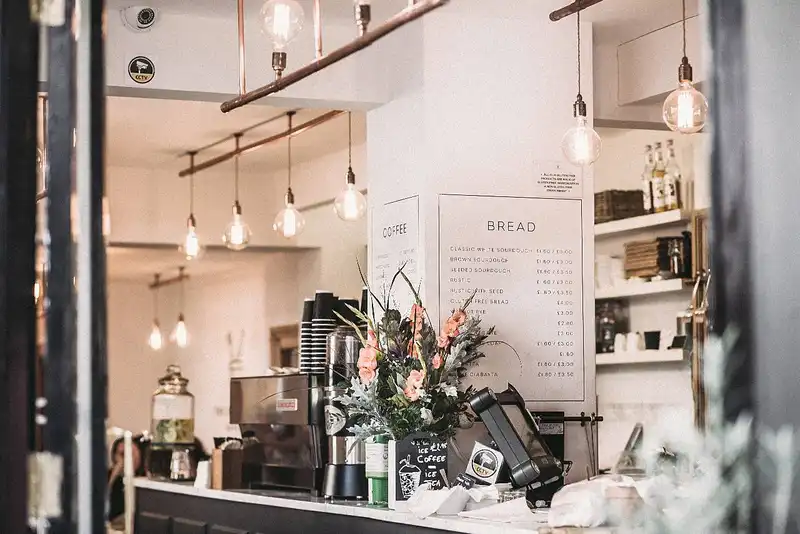 A kitchen display system will help back-of-house staff work efficiently and productively. It enables them to prioritize orders and ensure all foods are prepared promptly.
5. Online Reservations with Seating Options
Customers enjoy having control over their dining experience and restaurateurs can provide that by allowing them to reserve their own seats. This can be done by including a colorful and easy-to-view floorplan in online reservation systems.
6. Progress Notifications
When customers order foods online, they want to know when their orders will arrive. With progress notifications, they can be assured that their order is received, prepared, and out for delivery. This will minimize the number of worried customers calling in to check in on their orders.
7. Self-Ordering Screens
Dining guests can avoid lines and physical contact with staff with the use of touchscreen ordering. Often in the form of a kiosk or tablet, customers can quickly place their purchases and ensure their orders are correct.
8. Online Payment Processing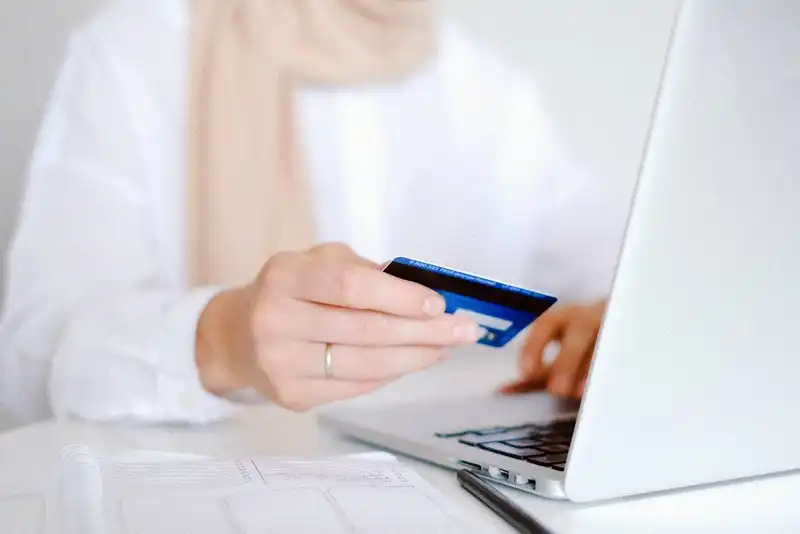 Some customers prefer paying with a mobile app or digital credit card to save time. This will also allow restaurants to serve more customers and increase table turnover rates.
9. Free WiFi
With free WiFi, customers can enjoy their time surfing the web as they wait for servers and their food. It also gives them the opportunity to use social media and share pictures of their food with their followers.
10. Loyalty Programs and Incentives
Loyalty programs can drive customers to frequent a business so they can reap benefits. Restaurants can use third-party services that track customer purchases or create an online system so diners can create a profile. This will help the brand create a loyal consumer base and increase food sales.