7 Tips for Developing a Strong Employee Scheduling System
< id="the-stresses-of-employee-scheduling">The Stresses of Employee Scheduling>
Employee scheduling is the process of monitoring staff availability for part-time, full-time, and freelance employees and scheduling those employees accordingly.

As a manager, it's likely that a major part of the workday is dedicated to employee scheduling, while simultaneously investing vast amounts of time making regular updates or adjustments to meet the ever-changing needs of the business.

To overcome the challenges your business may face from using dated spreadsheet templates and traditional scheduling practices, you can instead utilize an employee scheduling program to ensure productive employee cooperation and seamless operations.
< id="the-challenge">The Challenge>
A contributing factor that can make employee scheduling challenging is due to the unanticipated obstacles that can arise from time to time. Occasionally, some employees will need to take a personal day or sick leave. This could be due to illness, family matters, or personal reasons. Employees may also require flexible scheduling and request to work specified hours only. Because of these circumstances, it can certainly make scheduling tasks unyieldingly difficult.

One single mistake can lead to overstaffing or understaffing. Overstaffing can unnecessarily waste money by scheduling an excess of employees during slower work windows and understaffing can lead to a loss in sales due to not enough employees working to tend to customer needs, resulting in poor customer service. Errors in scheduling can increasingly grow more troublesome as your workforce continues to grow.If there are conflicts in creating a schedule, it can severely affect work quality, due to employee dissatisfaction. In addition, numerous hours are wasted trying to correct this conflict.

In an attempt to overcome these challenges, businesses will hire human resources personnel and a managerial staff, but in doing so, the problem is not fully amended. More than eight hours can be dedicated each week to creating the following week's work roster; in larger workforce organizations, even more time is logged creating the week's schedule.

Proper scheduling is certainly important, which is why implementing an employee scheduling program into your process can assist in overcoming such obstacles.
< id="how-to-streamline-the-scheduling-process">How to Streamline the Scheduling Process>
It may sound simple enough, but maintaining a staff schedule is not an easy task. Managers often have a difficult time planning and preparing for the week ahead, resulting in scheduling mishaps.

Maintaining a consistent employee schedule and keeping an accurate log of employee availability is imperative for the well-being of your business. The solution to streamlining the process should consist of finding inefficiencies when over or under scheduling occurs, reducing misspent time, and improving productivity, especially during peak hours.

With advanced software, managers can easily improve employee scheduling. Easy-to-use applications allow managers and HR personnel to track each and every employee's availability and time-off requests, such as long-term leave, sick leave and paid time off (PTO) days. Utilizing this feature negates any error from scheduling an employee who is unavailable to work. Managers can also use this information to better schedule current working employees' breaks, duties, and tasks within each shift more effectively.

Here are 7 tips for developing a strong employee scheduling system.
< id="1-update-schedules-regularly">1. Update Schedules Regularly>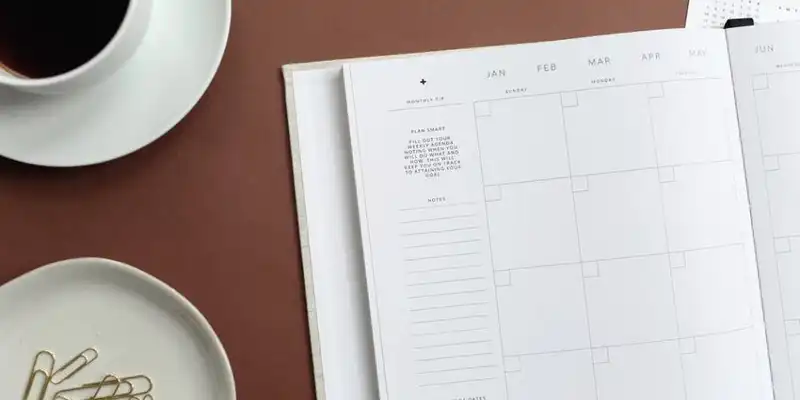 If you still use spreadsheets, it's important to be aware that a small change to the schedule can have a major ripple effect on the entire employee workday. For example, you have to be stationed at a desktop, log back into that document, make your edits, save the document, reprint, then redistribute the updated schedule to all of your employees. Fixing such last-minute changes can be an absolute nightmare, and not all employees may even be aware that changes were made.

With easy to use mobile applications, you can conveniently approve or deny employee schedule requests in a matter of moments. With every update, each employee will be notified instantly via text, email, or through the mobile app as soon as the schedule is published or updated.

Moreover, you can save your favorite schedules as a working template and apply that schedule to the following week. You can also reuse templates and repurpose them into a new schedule, as well.

When it comes to employee scheduling, the goal for business owners should focus on cutting the time spent generating schedules. In doing so, you save time, money and resources. Utilizing an effective and technologically advanced scheduling program will certainly do just that.
< id="2-improve-communication-with-your-team">2. Improve Communication with Your Team>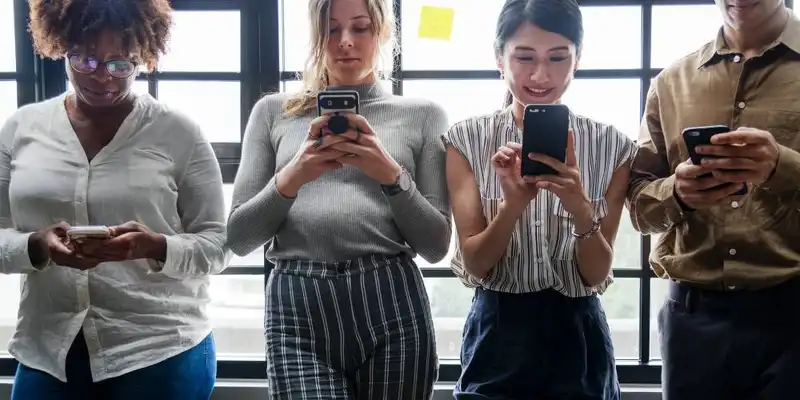 Notifying employees about schedule changes for upcoming shifts or general updates can be a real hassle. With internal messaging system, you can keep everyone in the loop. Employees will be automatically notified whenever a new schedule is published. Managers can also send new messages to the entire team or separate groups of employees to instantly inform of schedule changes, the latest news, and events within the company.

Employees can also utilize these messaging platforms to their benefit by communicating with coworkers. Effective communication helps employees understand their roles and helps in understanding what needs to be done. Furthermore, when team members are able to communicate with each other in a positive atmosphere, they will be able to trust each other, ultimately increasing work productivity.

The application possesses features that allow employees to respond to a shift swap request or cover another employee's shift, ensuring that everyone is on the same page. Managers can also send important alerts and instructions, as it pertains to the business. The application allows mobile communication between employees without sharing confidential information, like phone numbers. Because the information is kept confidential, there is no chance of a leakage in personal information or data.
< id="3-monitor-employee-availability">3. Monitor Employee Availability>
The program allows managers to track and monitor employee actions in real-time, such as when an employee offers up a shift, when an employee accepts a coworker's shift, or when availability changes.

When you utilize an employee scheduling system, your employees won't need to log in to the system every time to access their schedule, because the schedules can be received via push notifications through smart mobile devices. This means employees can access and respond to changes in their schedules faster, ridding of any delays in the scheduling process.

Another benefit of an app that assists with scheduling is that employees can submit time-off requests. The managers will be notified instantly and they can approve or reject the request. It helps inform managers of who is available and who is not. With such an effective employee scheduling program, all tasks are done on time. This ensures that your staff is happy and less stressed. Happy staff means more productivity.
< id="4-schedule-a-strong-staff">4. Schedule a Strong Staff>
Forecasting engines provide the ability to analyze business based on previous sales and transactions, allowing an accurate estimation of the day's business plan and predictions. To strengthen your company's management and operational structure, you must have a plan set forth to schedule the right amount of staff.

Due to lack of assistance when needed, customers will typically leave an establishment, and you miss out on business. Research shows that 6% of sales are lost because lack of service.

A good application should be integrated with an innovative forecasting tool, accurately predicting your scheduling needs and whether more or fewer employees should be scheduled on certain days at certain times, based on customer demands. Scheduling the right staff at the right time will improve customer service and increase customer loyalty, and the more satisfied the customer, the more your business will thrive.

This feature also offers daily estimates, helping gain control of labor budget per day. This is especially useful when creating employee schedules, as you can set up a preferred labor percentage of sales as a guide.
< id="5-increase-employee-satisfaction">5. Increase Employee Satisfaction>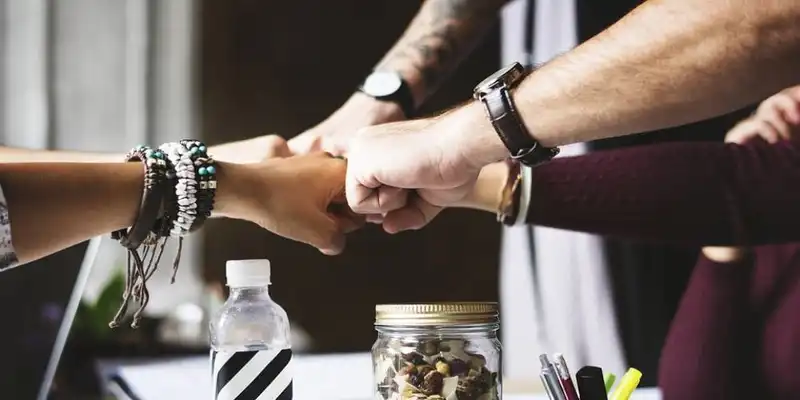 Excellent scheduling software should ensure that employees are only scheduled to work when they are available. This helps you avoid over-scheduling of employees, which can result in higher spend than the revenue you will be bringing in for the day. This feature also avoids the awkward conversation with your employees, informing that you have to cut their shift short. When you avoid over-scheduling, your employees will be happier and everyone's time is being utilized appropriately and to the fullest.

Employees who may feel under-appreciated or disengaged at work, which is currently 53% of the workforce, will usually show up to work, while doing the minimum required. They are also more likely to leave their company for only a slightly better offer.

On the bright side, the percentage of "engaged" workers, those who are enthusiastic about and committed to their work, now accounts for 34% of the workforce, which is an increase since when the study was first conducted in 2000.

Satisfied employees are also expected to stay in organizations longterm, which means you don't have to worry about turnover and the tedious cycle of countless interviews to replace a position. Remember, improved employee retention rate contributes to the success and growth of your business, as happier employees work harder, perform better in teams, and are generally more productive.
< id="6-improve-the-payroll-process">6. Improve the Payroll Process>
Using spreadsheets to track hours worked can often lead to a discrepancy between actual hours worked versus registered hours. With a strong employee scheduling system, managers can easily track employee punches, i.e., an employee's clock-in and clock-out time. This helps avoid disputes regarding pay and working hours. By tracking each shift down to the minute, you will be able to calculate total wage expenditures, and this real-time information will attribute to cut down unnecessary spending.
< id="7-make-schedules-easily-accessible">7. Make Schedules Easily Accessible>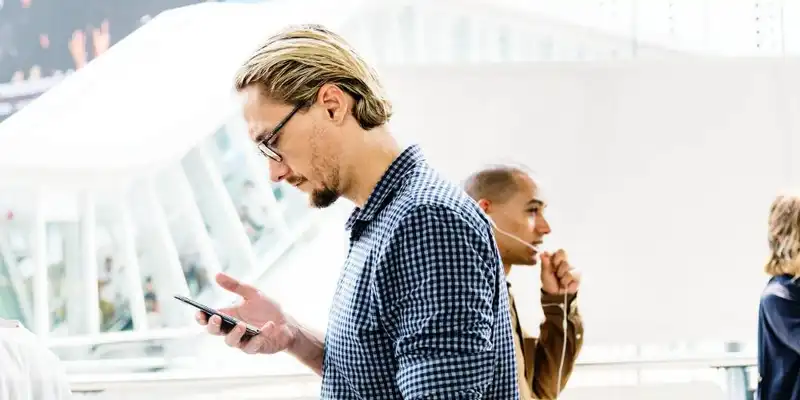 It should be simple for employees to access their schedules anytime and from virtually anywhere through a laptop, smartphone or tablet.

Convenient accessibility to the application also allows for easy communication access. Messaging can be made from employee to employee, as well as between employees and managers. This feature is especially beneficial if an employee discovers that they cannot make a shift last minute and need to inform management right away.
< id="the-outcome">The Outcome>
A large takeaway from integrating employee scheduling software solutions into your daily operations is the amount of time that will be saved and utilized in other areas to promote the betterment of the business.

With Zip Schedules, you can optimize all operations and staff accordingly to keep your business running smoothly. Seamless operations lead to better performance, allowing you to focus your effort and time on your bottom line.

To possess effective employee scheduling processes, you need to let go of the dated practices we have been accustomed to and upgrade to an advanced software solutions system. It will help you produce error-free schedules, give you the flexibility that your business needs, and lead to an increase in revenue.