How a Scheduling App Can Modernize Your Workforce Landscape
The Role of a Scheduling App in The Modern-Day Business Environment
Every business needs some kind of scheduling system for its employees. This is especially important when it comes to companies where employees work in shifts. There are many problems that can arise through an improper employee scheduling system, and the overall productivity of the business suffers in the end.

When looking at employee scheduling in general, another issue arises. A recent study found that at least 50% of all employers within the United States spend a minimum of two hours each week on employee scheduling. Even worse, some of the employers who responded to the survey reported working on scheduling for more than 12 hours each week. Yet, on the other side, we have 98% of employers claiming that they do struggle with employees sometimes missing a shift.

With the right scheduling app and appropriate strategy in place, many of these issues can be avoided. The only problem is many employers are not sure exactly how or why they should implement one of these systems. We consider how something as simple as a scheduling platform could make life easier for an employer and give a significant boost in productivity.

What Does a Scheduling App Offer Your Business?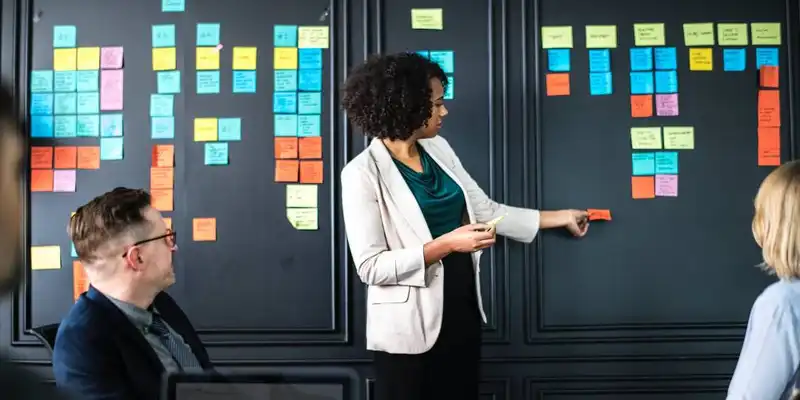 With scheduling being a task that is critical to the success and productivity of a business, yet taking up so many hours each week, the use of a scheduling app definitely makes sense. These apps usually provide employers the ability to set up a complete roster of the employees who need to be included in the schedule. Once the lineup has been developed, scheduling shifts become more sufficient and effective.

Let's take a look at some of the benefits that an employer can expect if they decide to go from using a pen and paper or even a digital spreadsheet to a scheduling app that has been designed specifically for setting up shift timetables for employees.

Avoids Employee Availability Conflicts
With more traditional scheduling techniques, many employers run into conflicts when it comes to employee availability. Failure to set up a well-planned schedule that appeared to make sense can sometimes leave you with an inadequate number of employees at some point in time. When initially unscheduled employees are not alerted of upcoming shift changes beforehand, this could lead to disaster, as they may no longer be available when the time comes to clock-in.

With a scheduling app at your disposal, you get to alert employees when there are changes in schedules, and it becomes easier to ensure you will not find yourself in a situation where there is a shortage of staff for a specific shift.

Reduces Labor Hours Spent On Scheduling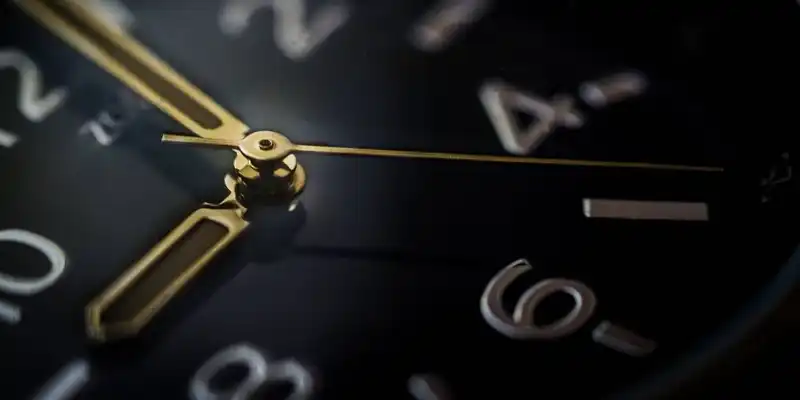 While we have mentioned this before, it really is one of the most critical benefits that an employee scheduling suite or platform brings to an employer. With some employers spending over 12 hours every single week on the schedule that needs to be developed for employees, we need to consider the fact that time is money.

Consider the time it takes to set up a schedule on one of these apps and compare that to the 12 hours previously mentioned. You go from sitting in front of a desk and working out specific schedules separately for each employee, to entering a few details and having a complete schedule in front of you in minutes.

The extra time that is saved when switching to an app that handles employee scheduling can be spent on other tasks that may ultimately help a business experience an improvement in productivity. In turn, this may yield improved profits and ultimately lead to more sales or increased customer satisfaction.

Employees Have Access to Their Schedules and Updates
Another important benefit that comes with the implementation of these apps is the fact that they usually offer employees easy access to their own schedules. Most of these platforms come with a mobile application that the employees can download, notify employees once the platform has been configured and provide them with the appropriate credentials for their account.

Once logged in, the employee will be able to see their entire week's schedule, and even month's schedule should management choose to create one, instantly. Some of these apps would allow the employee to communicate with those in charge of the schedule directly on the platform, keeping a record of messages and allowing changes to be made in the event that the employee have concerns with a scheduled shift.

When an alteration is made in the schedule, the employees who are affected by such changes can also be notified. This pushes a message through to their mobile phone, allowing them to tap on the message and open the app. An overview of the changes that were made to the schedule will then be presented to them, ensuring they are fully aware of a new shift that has been assigned to them.

Scheduling Becomes Collaborative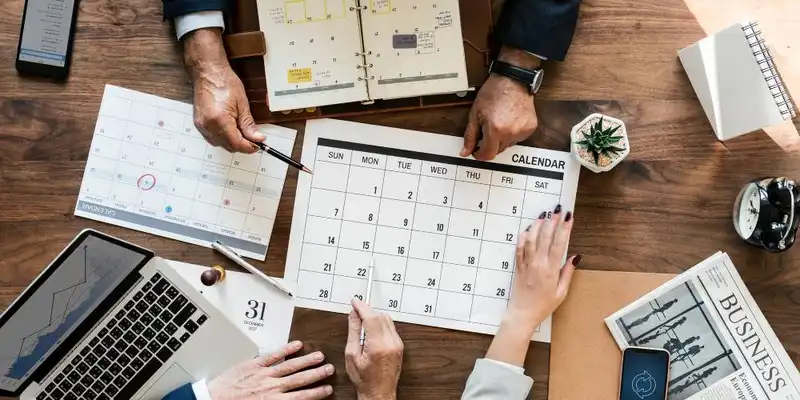 When setting up a schedule using a pen and paper or when relying on spreadsheets, then a single person is usually in charge of this process. While this does help to provide improved delegation of tasks among employees, it can become a problem if certain individuals in management positions are not alerted about changes in a schedule or do not have access to a revised schedule that was altered last minute.

By switching to a cloud-based employee scheduling app, you get the advantage of a collaborative approach to setting up a schedule for your employees. There is no longer just one person controlling everything when it comes to the schedules for employees. Sure, one person may be put in charge of setting it up, but multiple individuals will be able to gain access to the schedules. This allows management staff to make changes to the schedule when needed, and all appropriate individuals will be notified of such alterations.
How to Implement a Scheduling App in Your Business
Implementing a scheduling app for your business is not a complicated task. In fact, some of the top-rated apps make it so easy that you really just need a few minutes to get everything up and running.

The first step is to analyze the needs of your business. The requirements in terms of a scheduling app are often unique for your business, because the industry's demands will vary.

All schedules, current and upcoming, should also be readily available to you. This allows you to make things easier when it comes to setting up the schedule for your business. The idea behind the use of a scheduling app is to automate the entire process, which is how this type of platform will ultimately make your life easier.

When you are setting up the application, be sure to complete all the appropriate fields when filling out a profile for your business. You need to make sure that you also add every single employee who will be included in the scheduling process on the app. Get the most up-to-date contact information for each employee. This will further ensure they can easily access their schedules and also avoid employees missing notifications that are sent to them when there are changes in the schedule.

Choosing the Right Scheduling App for Your Business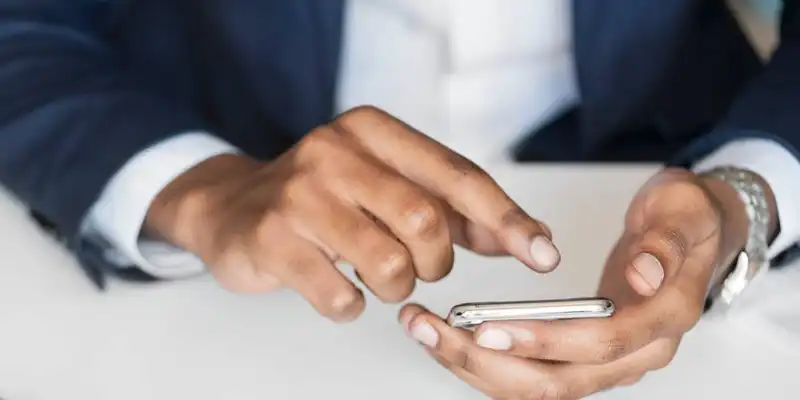 A scheduling app can definitely be beneficial for your business in a number of ways, and the most challenging part will be choosing from the many applications available to you.

Before you go ahead and sign up for the first scheduling app that comes up after doing a quick internet search, spend some time to consider the determining the different factors. Compare the various options that are available, while also taking into consideration a look at the unique features that are offered by each brand.

Make sure you take your own needs into account here. Consider how many employees you will need to upload into the system, for example. Many of these apps tend to have a pricing model based on the number of employees that will need access to the system. Compare the prices of the different options based on the number of employees that you will need to manage on the platform.

You ultimately want an app that will give you the benefits that we have stated above. You need to ensure employees can gain access to a mobile app. This app should provide the employee with instant access to their schedule.

Additionally, choosing an app connected to the cloud is also beneficial, as any updates that are made to the schedules will be instantly updated on all ends. This ensures that management staff, as well as employees, can be kept updated on all changes that occur with the shifts that have been set in place.

How Zip Schedules Can Help Your Business
There are many brands and companies specializing in scheduling apps that are available floating around the internet. Many of these offer reliable platforms that give your business an edge when it comes to setting up an employee schedule and ensuring all of your employees abide to their shift times. Unfortunately, many of these applications don't have the capabilities to deliver on the services promoted in their ads. These apps may promise to make your life as an employer easier, but the platform and interface are so confusing that you may end up spending more time setting the schedule in the application than you should, and the point of the app is to simplify your work life.


Zip Schedules is a scheduling app that specifically focuses on how to make employee scheduling simple and fast. The idea behind this app is to help boost productivity by ensuring all employees have full access to their own schedules, while also making the process of setting up these shifts easier on the employer's side.

Zip Schedules completely streamlines the entire process of developing schedules for employees. This is a complete platform that does not only give the employer the ability to manage schedules from anywhere but also allows the employee to gain access to their shifts anywhere, as well. Directly available on their mobile device, the app even sends notifications when any updates are made to the schedule.

Some of the top features that employers can benefit from when they sign up for the Zip Schedules include

Shorter schedule processing time, as it takes only minutes instead of hours to create an employee schedule
Customizable features focused to meet the needs of your particular industry
The ability to manage a schedule from a web browser or from a mobile device
Employees access to the free mobile app that allows accessibility to available schedules
Labor budget guides that help reduce overstaffing
This scheduling app comes with a free trial that gives you an opportunity to try the platform and experience first-hand what the application can do for your business. Once the trial period expires, you can upgrade to a paid plan, with an option for monthly installment payment plans. The company has different plans available, including an option to set up a plan that can be tailored to the unique needs of your business. Monthly plans start from as little as $19.
Scheduling is a common problem that employers run into, often costing a significant amount of time and leading to missed shifts and reduced productivity. With a simple scheduling app, such as Zip Schedules, automated to create a timetable for employees transforms scheduling into a simple task that does not require as much time. The app helps employers set up weekly schedules within mere minutes and also allows accessibility to manage shifts that may have been scheduled elsewhere.