Why You Should Encourage Cross Team Collaboration
Many large corporations recognize the benefits of encouraging cross-team collaboration in the workplace. As a result of encouraging communication across different sectors, these companies have generated new insights that help them meet key objectives, pinpoint growth opportunities, and achieve profitability.

While smaller companies may not have as much need for cross-team communication, it is always helpful to encourage teamwork whenever necessary. Read ahead to understand the value cross-team collaboration brings to the workplace.
Clear Benefits of Cross Team Collaboration
Cross-team collaboration refers to the communion of employees from different sectors, their skill sets, and experience. These functional teams work together to ensure company goals are met and projects are completed on time.

In the digital age, cross-team communication has become essential. With growing competition across all markets and new technologies helping to ramp up production, collaboration is imperative to remain viable in the business world. To improve cross-team communication, funcional team collaboration should encompass the following


Motivated and determined teams
Individuals held responsible for their cross-functional projects
Creative and strategic employees
Strong leadership and collaborative style
Personal goals that don't conflict with the larger company goals
A set of concise and clear requirements that everyone understands
Effective communication to ensure collaboration
Effective cross teams that collaborate to complete key tasks offer several benefits to an organization. These include-
1. Greater Insight into Business Process
Cross-functional collaboration generates more solutions because problem-solving is typically a result of teamwork.

Collaborative leaders that place individuals with different levels of expertise together will gain a plethora of new insights that weren't seen before. This will improve the end result of a completed project and bring out the best in everyone's talents, which helps improve morale and increase productivity.
2. Increased Engagement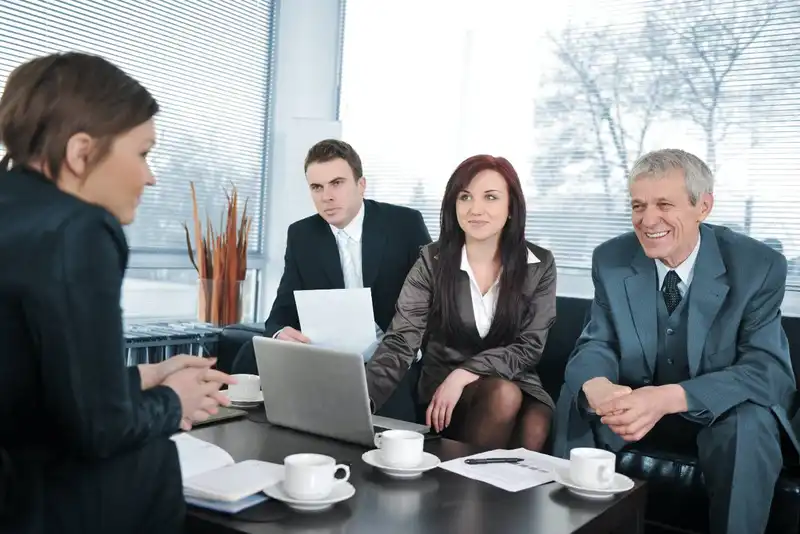 Lack of engagement is a serious concern, with over 60% of employees feeling disconnected from their place of work. This negatively impacts retention rates and decreases morale, which hurts productivity and efficiency. This is particularly true for a remote team and other off-site workers.

As a result of the new relationships formed, collaborative organizations tend to have employees who are more engaged. This helps to boost the overall work culture and eliminates any information silos that impact connectivity between employees.
3. Encourages Communication
Communication is the foundation that holds a business in place. It is the only way for projects to be completed and for business goals to be met. A cross-functional team brings a different array of individuals together who capitalize on other team members' strengths in communicating and minimize any weaknesses.

It provides a space for all team members to give helpful feedback that is useful for understanding colleagues on a more in-depth level and building relationships centered on trust.
4. Learn Good Management Skills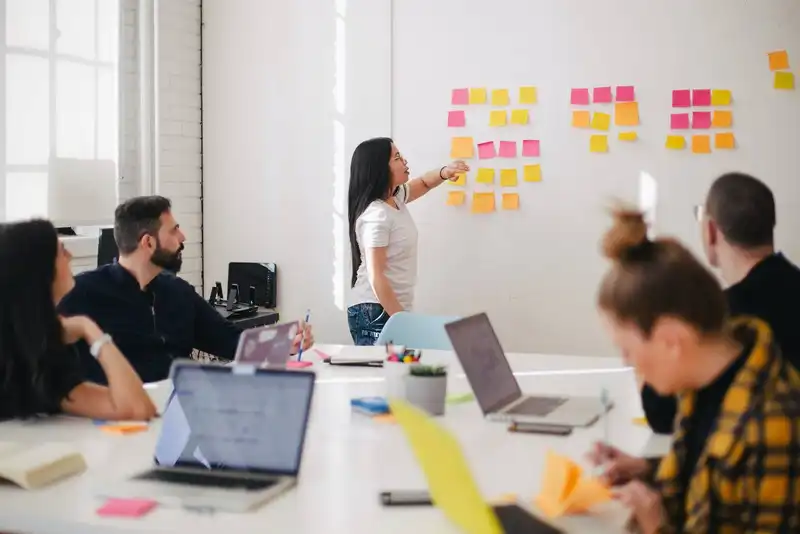 Cross-functional communication helps certain individuals improve upon their leadership skills. While leadership is not an innate skill set in everyone, it can be learned through working with others.

When groups are placed together, employees can explore their leadership skills. Members will need to learn a set of management skills to handle workers from different perspectives and ensure they can work together to complete business processes on time.
5. Become More Inclusive
When there are people from different sectors of an organization placed together in one place, it provides a space for different skill sets, expertise, and perspectives.

Individuals can share common objectives and build better relationships through a deeper understanding of one another. This type of inclusivity eliminates any judgmental attitudes that impact an organization's cohesiveness and work culture.
6. Build Comradery
Cross-functional collaboration provides the chance for leaders to create a team of high achievers so they can work together to solve big problems. This cohesiveness allows individual team members to understand one another more, become more patient, and recognize their colleagues' limitations.

To optimize this process, team leaders should pinpoint the best talent, choose the correct people for their teams, utilize a software solution to improve collaboration, and encourage relationships between different types of people. Finally, every group goal should benefit each individual team member to make it worth their while to build a relationship.
7. Spurs Innovation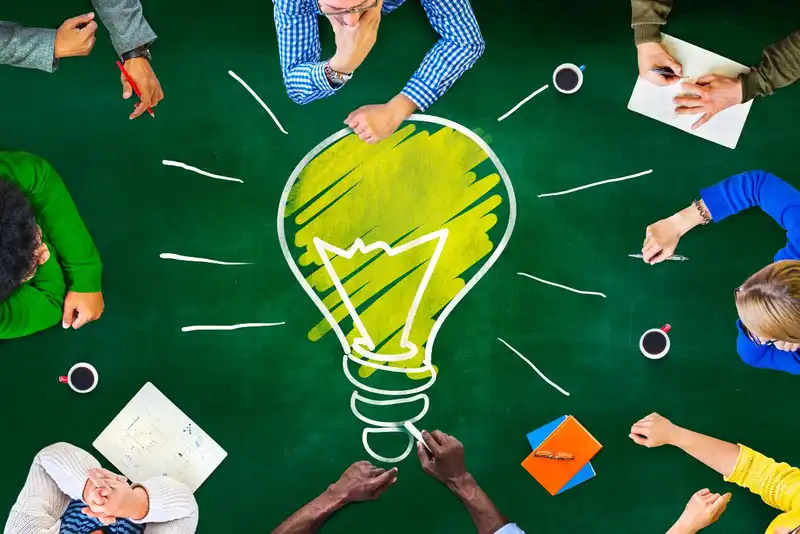 Building a cross-functional team is a good investment for growth-oriented, progressive organizations. Because a collaborative team generates new ideas, these organizations tend to be more innovative than companies who encourage employees to work alone.

This is a helpful mechanism to spur creativity and remove some of the workload from individual business executives who may not have the time or insight to come up with new solutions. It allows people to think outside of the box and challenge each other, which leads to greater productivity and higher morale.
Key Takeaways
In conclusion, here is why an organization should encourage cross team collaboration


Cross team-collaboration results in greater insight into business processes and how to decrease inefficiencies. It also increases employee engagement, which leads to higher morale and a decreased turnover rate.
Cross team-collaboration increases and improves communication, which is the glue that holds an organization together. It teaches individuals how to be a good manager, particularly for those who are more inclined to be leaders. It also leads to a more inclusive environment where people tolerate different perspectives.
Cross team-collaboration builds comradery among team members and improves employee morale, which results in greater productivity.
Cross team-collaboration spurs innovation because people from different sectors are placed together, which usually results in better insights.