10 Characteristics of a Collaborative Leadership Style
Not everyone is equipped to be a leader in the business world. Leadership requires certain personality traits that only a number of people have. Managing different teams, minimizing conflicts, handling direct reports, motivating workers, and ensuring KPIs are met are only a few of the many leadership skills.

Due to global competition and market conditions, many organizations have struggled to compete. Those who survived did so because of their leadership teams' determination and collaborative skills. These skills are used to help an organization mitigate external disruptions, strengthen internal relationships, and ensure financial success.

Read ahead for the top 10 characteristics of a collaborative leadership style.
10 Characteristics of a Collaborative Leader
What does collaborative leadership look like? A collaborative leadership style is used by managers and executives who understand the value of building a collaborative environment for business success.

Individuals with these qualities can foster communication between different teams and be patient enough to handle the challenges that transpire as a result of them.

It's essential for companies to employ collaborative leaders to streamline group projects, maximize resources, share information properly, and achieve key objectives. Though collaborative leaders have different skill sets and characteristics, they all tend to have the following attributes -
1. Understands Different Motivations
Leadership development requires an inherent need to cultivate success in whichever environment worked in. They use their status and influence to seek motivated individuals who are then trained by the leader to create financial value for the company.

A collaborative leader understands the motivations of each business unit, team member, and the company. Those with a leadership role can capitalize on these motivations to provide the best results for the organization as a whole.
2. Doesn't Micromanage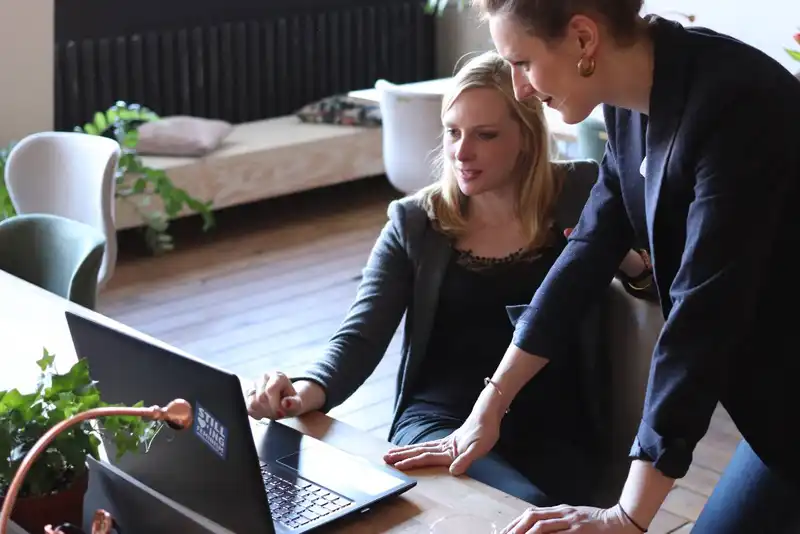 A collaborative leader knows that he/she cannot completely control every situation within the organization. While it's critical to train employees properly to ensure they follow protocols, it's impossible to make them do what they are supposed to do.

Instead, effective leaders inspire employees to achieve their goals by encouraging and motivating employees. Teams work because good leaders don't micromanage them. Leaders often recognize that this managing style has the opposite effect required to achieve business success.
3. Has a Wide Range of Talents and Skills
An effective collaborative leader must have skills and talents that are useful across different business units and situations. These include managing customer relationships, handling various stakeholders, employing strategic planning, performing in-depth analysis, and encouraging workers to meet performance objectives.
4. Builds Cross-Team Relationships
The purpose of collaborative leadership is to eliminate communication barriers to optimize relationships between departments, managers, and customers. A good leader knows how to build trust and minimize conflict amongst team members to ensure the best outcome.

It's not enough to focus on weekly reports or statistics, but to understand each staff member on an individual basis. It requires interpersonal relationship skills and a certain amount of power to manage cross-functional teams.
5. Encourages Risk-Taking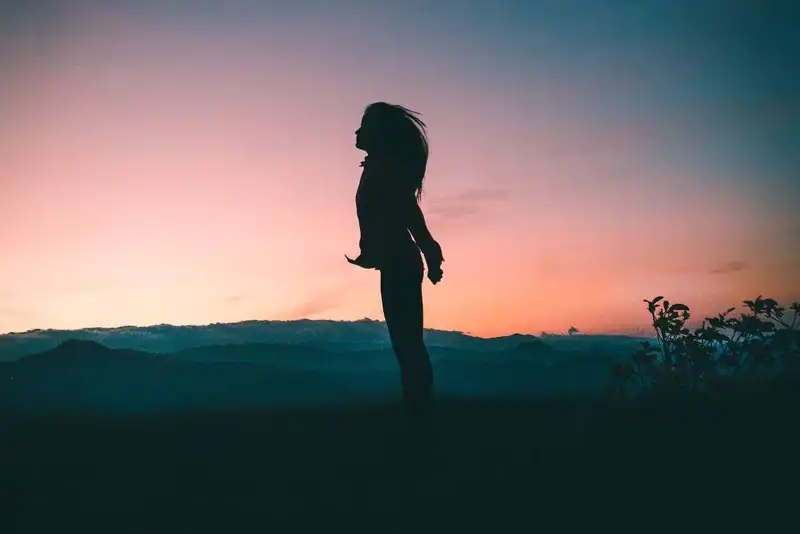 Good leaders want their team members to move beyond their designated goals and advance in their careers. They foster an environment that values job security and incentives for hard work, which motivates employees to share new ideas and take risks. As a result of sharing the best ideas and capitalizing on each person's strength, morale improves. There is also greater creativity and business growth throughout the organization.
6. Greater Sense of Empathy
Because a collaborative leader interacts with different units across a business, he/she understands the various needs and outcomes for each functional area. This is particularly true in regards to key objectives, cultural barriers, and other communication bottlenecks that might impact productivity.
7. Values Transparency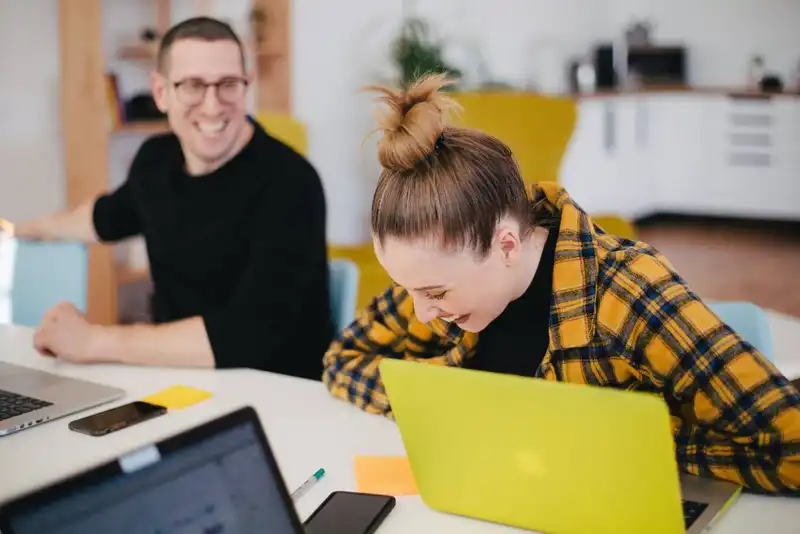 It's impossible to create a culture that values transparency when information is withheld from team members. While it's not possible to share every piece of information with everyone, good team leaders know how valuable honest communication is.

Collaborative leaders continuously process and deliver business data through different teams to optimize problem-solving and encourage flexibility.
8. Understands Conflict
When employees are encouraged to share different perspectives, it often generates conflict between departments. A collaborative leader recognizes that healthy conflict is essential for an organization to learn and improve upon processes.

Good leaders also know that there is a difference between healthy conflict and ineffective squabbles that don't contribute to problem-solving and better decision-making.
9. Well-Rounded Skill Set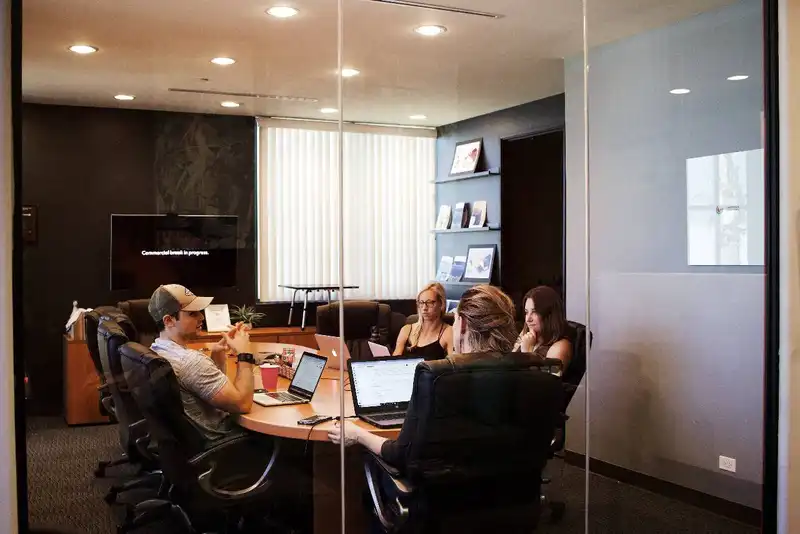 A collaborative leader recognizes a concern from the perspective of each sector of an organization. Cross-functional concerns are effectively managed by a good leader as he/she has the capacity and knowledge to recognize how different people may view the same problem.

This skillset is essential for maintaining good relationships across business units and minimizing any conflict that could interfere with problem-solving.
10. Builds a Strong Network
Effective leaders understand that maintaining relationships across sectors is essential for collaboration. They do not burn bridges with those they disagree with, but find common ground to meet key goals.

These individuals tend to advance quickly in their careers and know how to implement effective teams for a company. In times of crisis, a good leader is diplomatic and willing to give up power in lieu of a team effort.
Key Takeaways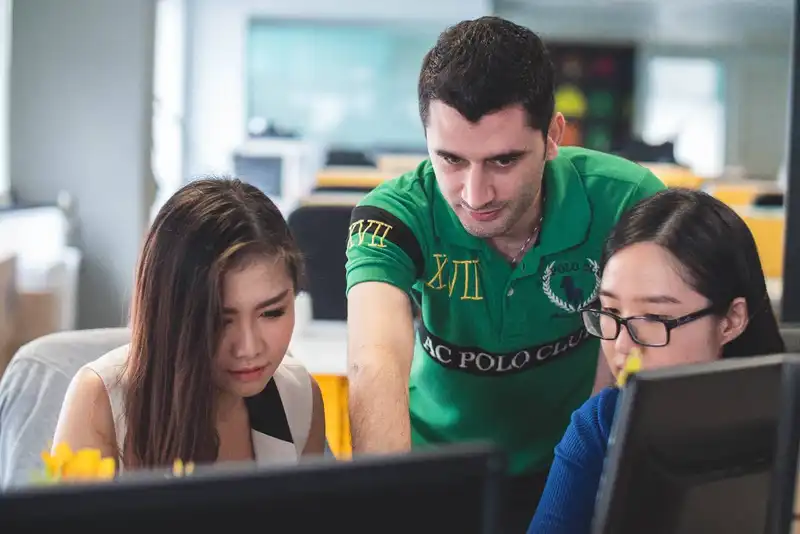 In conclusion, here are the 10 characteristics of a collaborative leadership style


A collaborative leader understands different motives across various sectors of an organization. Leaders need to not micromanage as it tends to stifle creativity and decrease productivity.
A good leader develops a wide range of skills and is able to build cross-functional teams that can collaborate on key tasks.
A collaborative leader encourages risk taking and career advancement. He/she is also empathetic to other sectors' needs and is able to help people work together to solve problems. An effective leader also values transparency and understands that good relationships are built on trust.
An effective leader recognizes that conflict occurs when people across sectors share different perspectives. He/she also has a well-rounded number of skills across different business functions. Finally, leaders must make sure to build strong networks and not build bridges.