Top Tips on How to Open a Bar with No Money
How to Open a Bar with No Money
Who doesn't want to run their own business? People enjoy the flexibility, the lifestyle, the vast number of learning opportunities, and the creative liberty that ownership provides. There are many reasons why thousands of individuals from across the United States want to quit their 9-5 jobs to become entrepreneurs.

The biggest barrier in the way of successful entrepreneurship is a lack of capital. The startup cost for any small business is expensive, depending on the state and tax laws. Out of all of the different types of industries, the food service business faces the most challenges. Uncertain entrepreneurs want to make sure they have the required assets to survive COVID-19-based restrictions and poor economic conditions.

Thankfully, those with the right tools and skillset can certainly open a successful bar. Read ahead for the top tips on how to open a bar with no money.
How to Open a Bar with No Money Tip
The vast majority of small business holders find investors to help pay startup costs. This requires time, a unique bar concept, and a long-term business plan. Investors are not only fundamental to support entrepreneurship, they have a lot of expertise.

They often play a critical role in the start of a new bar restaurant. Investors also know which ideas will work and which won't. If they reject the bar startup idea, an entrepreneur can learn from it and tweak the existing bar plan. Business owners can then rework their plans and re-pitch them until they receive the required funding.
How to Open a Bar with No Money Tip
Incubators provide resources, mentorship, networking opportunities, and capital for potential owners. Many sports bars, food truck companies, and others in the restaurant business take advantage of incubator services.

Unfortunately, they are usually only available in big cities. Entrepreneurs should research their local area to see if any available incubators can provide capital.
How to Open a Bar with No Money Tip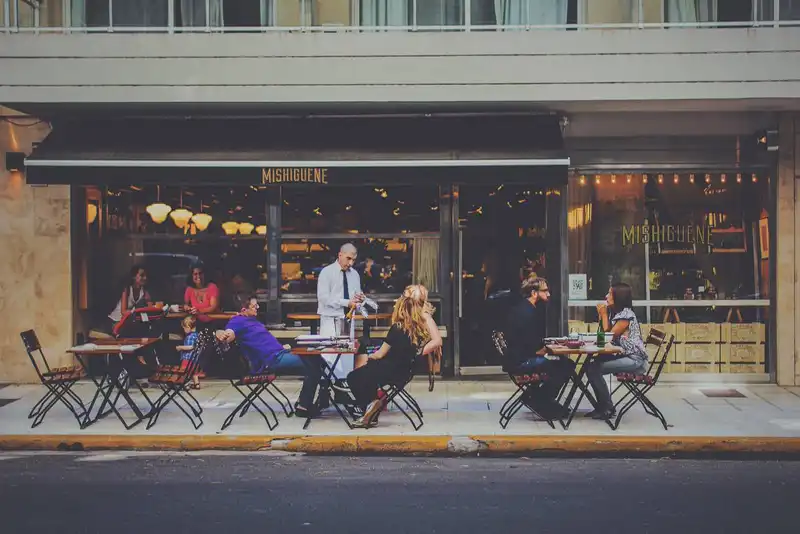 Bar owners can pay for startup costs and real estate expenses when they acquire a business loan from one or more banks. An individual may apply for a normal or small business loan. Some corporations even offer loans to small companies for public relations purposes.

A bar restaurant must ensure that they fill out all paperwork correctly during this process. Most owners hire a lawyer to make sure all tax forms and other documents are accurate. It's also important to comply with local and federal regulations to avoid litigation.
How to Open a Bar with No Money Tip
A new bar can acquire capital through crowdfunding, which includes family friends and individual investors. The most popular crowdfunding sites for the bar business include GoFundMe, Crowdcube, Kickstarter, or Indiegogo.

Many successful restaurants and bars used crowdfunding as their primary source of capital. For example, Butter & Scotch in Brooklyn, New York used small investors to become a profitable dessert shop and specialty bar. Forage Kitchen in San Francisco, CA also used small contributions to evolve into a unique food co-working space.
How to Open a Bar with No Money Tip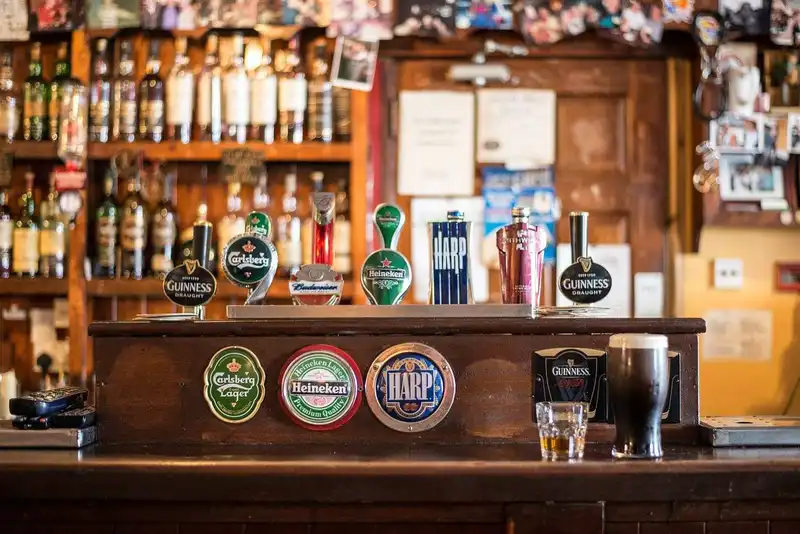 Food trucks are popular and low-cost. Many offices request food trucks come at certain times during the day so their employees can take a quick snack break. For entrepreneurs with few assets, food trucks may be the best bet.

Pop-up restaurants or temporary restaurants continue to grow in urban areas. This may be an existing wine bar, small restaurant, coffee shop, or even bowling alley that rents out space to entrepreneurs. Many larger restaurants began as pop-up locations until they could afford the costly rent per month at a better location.
How to Open a Bar with No Money Tip
Catering is an effective option for those who eventually want to become bar owners. They offer services to a variety of clients over time and develop relationships.

When the business owner finally opens a neighborhood bar, loyal customers flock towards it. The networking opportunities available through catering also help to acquire funding for the grand opening.
How to Open a Bar with No Money Tip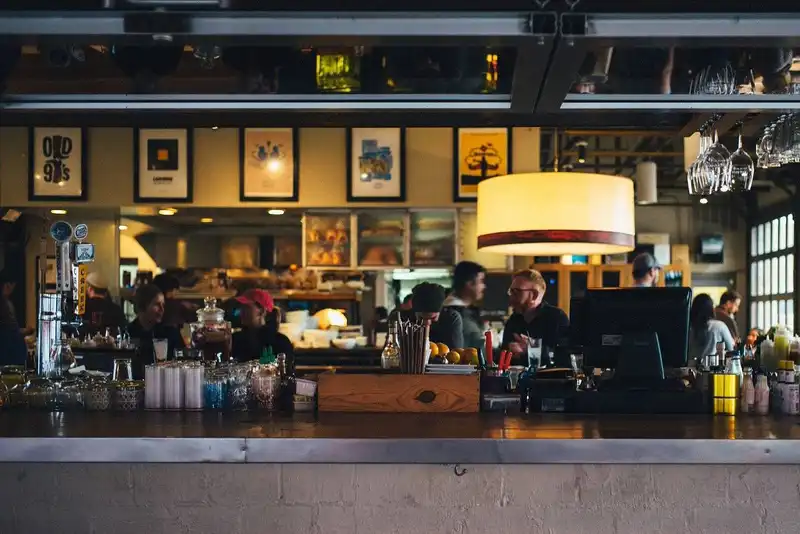 The National Restaurant Association has several thousand local chapters across the United States. Entrepreneurs can contact their chapter to see if the organization will help with startup expenses.

Members also have access to numerous other services that help streamline operations, increase the bottom line, and abide by food safety standards. It's also a great way to network with other local restaurant owners and achieve recognition in the local community.
Key Takeaways of How to Open a Bar with No Money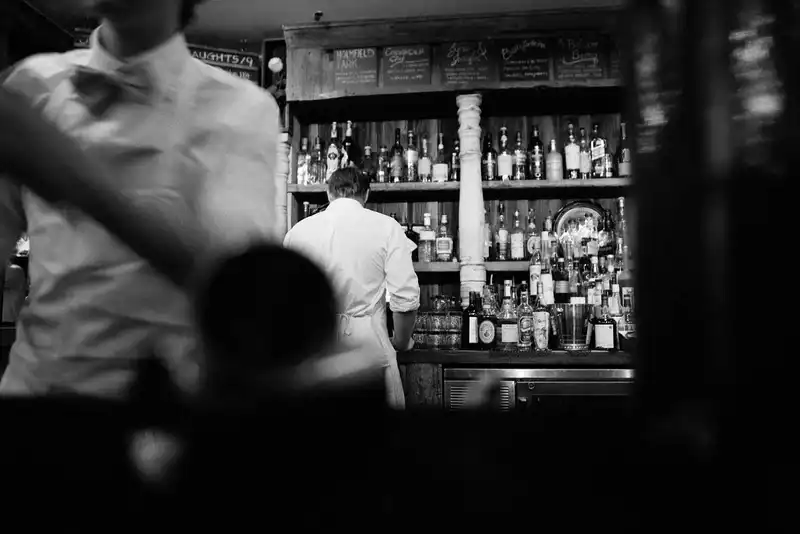 In conclusion, here is everything to know on how to open a bar with no money -


An investor can provide funding to new bar owners with little capital. Entrepreneurs can use their advice and expertise to tweak existing business plans and present them to new investors. An incubator is also another option for new business owners. Incubators provide resources, mentorship, networking opportunities, and capital.
Many new restaurants obtain a business loan from a bank or large corporation. It's critical to fill out all paperwork correctly with the aid of a lawyer. Crowdfunding is another option. Crowdfunding sites include GoFundMe, Kickstarter, Indiegogo, or Crowdcube.
Many large restaurants started as food trucks because they are low-cost and easy to maintain. Catering is another option for small business owners. Both of these choices provide ample opportunities to network and build a loyal client base.
Small bar owners can contact the National Restaurant Association to acquire funding for their startup. Other benefits of membership include tips to streamline operations, abide by food safety practices, and increase the bottom line.