Your Guide to Restaurant Kitchen Design
How to Have an Eye for Restaurant Kitchen Design
A great commercial kitchen layout is a necessary component of any great restaurant concept. Commercial kitchen design significantly impacts a range of restaurant kitchen functions including service capabilities and food preparation efficiency. Before professionals start designing it is crucial to understand common kitchen design mistakes. Whether for a new restaurant or remodel, designing a commercial kitchen requires careful consideration and planning throughout.
Restaurant Kitchen Design Team Formation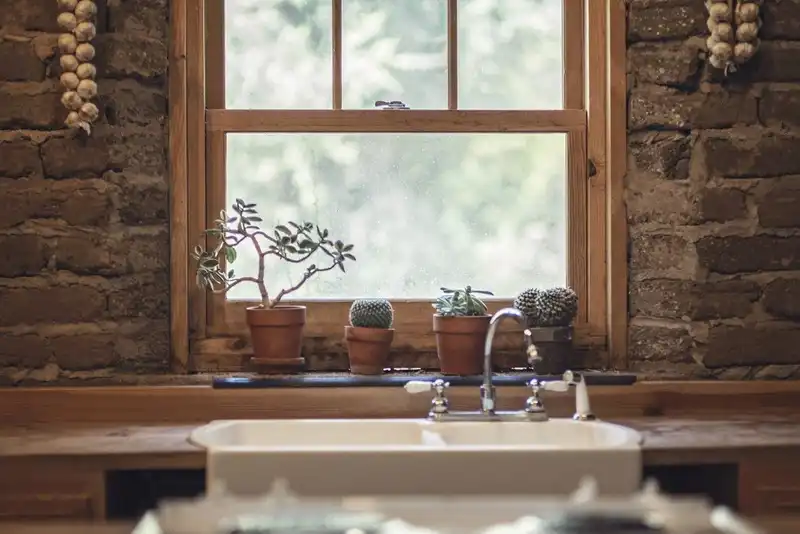 Restaurant kitchen design is not just for professional interior designers. Restaurant management professionals and kitchen staff alike find themselves designing restaurant kitchens. Having kitchen staff and restaurant management involved in the kitchen design process makes a lot of sense. Who knows the intricacies of food prep and the back house like kitchen staff and restaurant management professionals?

One important error to avoid is not consulting outside sources during restaurant kitchen design proceedings. Professionals commonly involved in efforts to design commercial kitchens include plumbers, builders, and electricians. These professionals help make sure that building and health department codes are respected throughout the commercial kitchen design process.
Restaurant Kitchen Design Best Practices
Whether designing a new restaurant or renovating an outdated kitchen there are best practices to make sure to review. Designing kitchen efforts must make sure food safety and health department adherence are the top priority. Restaurant management should check in with kitchen staff directly for their food safety and health department knowledge. Some kitchen staff may even have health department experiences or food safety recommendations that can further optimize food safety procedures.

One important tip for decreasing food safety issues through layout design is to make sure that hazards are minimal. Proper ventilation is a must for food safety and health department codes. Food preparation areas that make sure contamination risks are minimal can help kitchen staff avoid food safety problems. Food safety hazards like dirty dishes are crucial to consider during restaurant concept and kitchen layout discussions. Restaurant management must also make sure to display food safety and health department graphics around the commercial kitchen and washrooms.

Another food safety and kitchen staff safety consideration is the ergonomics quality of restaurant kitchen design. Distinct from the ergonomics commercial kitchen layout, the ergonomics quality minimizes kitchen staff movement. Less kitchen staff movement decreases food prep times. Additionally, less kitchen staff movement minimizes spills and other accidents that could cause kitchen staff injury.

Kitchen design options are highly dependent on commercial kitchen size. A commercial kitchen should be proportional to the dining room seating area. A common recommendation is 5 square footage of kitchen space for each dining room seat. Obviously, for a food truck or tiny back house area, this rule is not realistic. For example, a restaurant with 30 dining room seats would necessitate 150 square footage of kitchen space. Professionals must make sure to evaluate if additional space is necessary based on the restaurant concept and any extraordinary needs.

Energy efficiency is an increasingly hot topic in the restaurant kitchen design world. There are some restaurant kitchen designs that do not consider energy efficiency as a priority. However, most professionals designing restaurant layouts do consider energy efficiency carefully. For maximum energy efficiency when planning commercial kitchens, kitchen equipment and appliances must be strategically placed. As such, energy efficiency generally delegates cold storage units and cooking equipment to separate commercial kitchen areas.
Restaurant Kitchen Design Configurations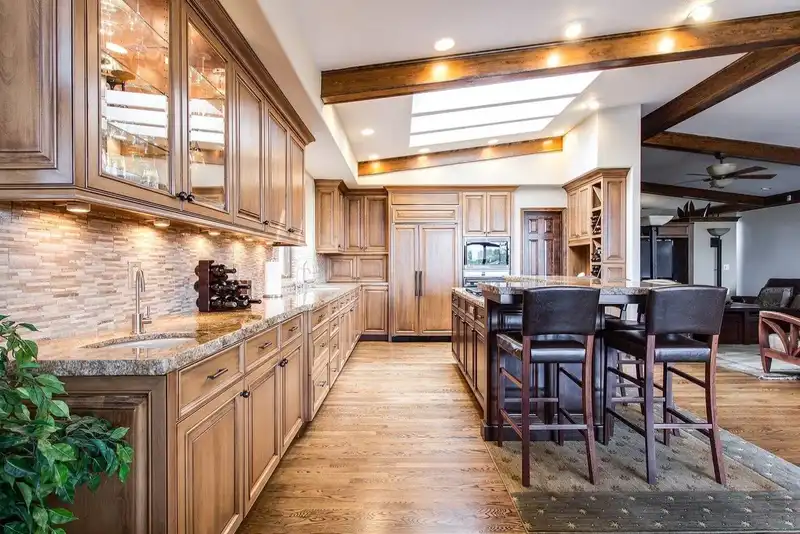 One important restaurant concept consideration is the configuration of working tables. While worktable placement may seem insignificant to someone outside the food industry, worktable placement actually changes layout design entirely. There are 4 primary restaurant kitchen layouts that professionals should be aware of before they start design proceedings.

The first commercial kitchen layout is the assembly line configuration. An assembly line layout is a great option for restaurants with limited menu items. For example, fast food restaurants often use an assembly line to quickly prepare food. An ergonomic kitchen is a restaurant design that seeks to produce food as quickly as possible. An ergonomic kitchen design is willing to sacrifice energy efficiency for food prep speed optimization. It is not uncommon in an ergonomic kitchen to see cold storage and food prep equipment placed closely together.

The zone style restaurant kitchen layout places worktables according to associated food prep tasks. Zone style restaurant kitchen layouts split food prep tasks up and designate areas for these activities. For example, zone style restaurant kitchen layouts may designate a separate mixing or cutting area. Island style restaurant kitchen layouts are similar to zone style layouts. One important distinguishing aspect of island style restaurant kitchen layouts is the large block in the middle of the kitchen. In island style restaurant kitchen layouts, the island block is typically utilized for cooking equipment and cooking kitchen staff.
Key Takeaways for Restaurant Kitchen Design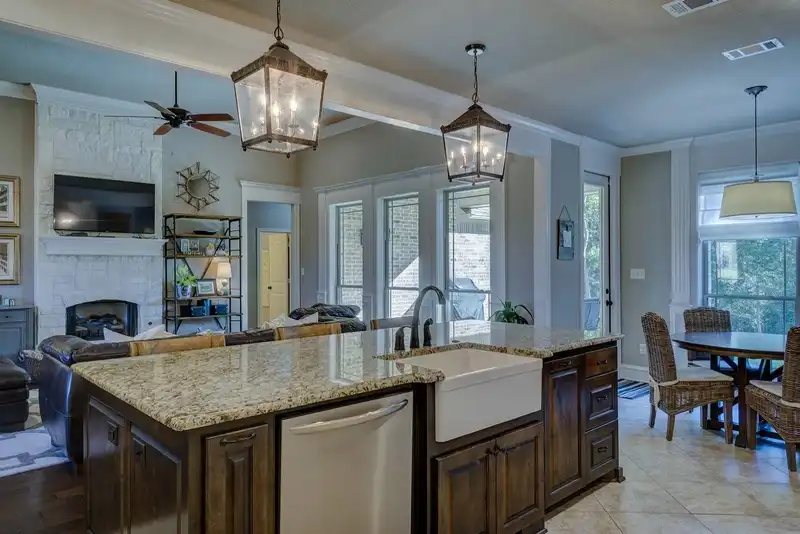 Restaurant kitchen design significantly impacts efficiency and service capabilities.
There are various different kitchen design layouts that all professionals must make sure to review.