Ways to Develop a Restaurant Strategy
How to Develop a Restaurant Strategy
Restaurant ownership comes with a wide array of responsibilities. Owners need to manage startup and operating costs, streamline onboarding, optimize inventory management, and provide the best customer experience.

Furthermore, restaurants need to acquire enough capital to maintain operations and generate brand awareness. A unique marketing plan and set of best practices is the only way to create a successful restaurant.

Here are the top marketing strategies the restaurant industry utilizes to bring in new customers -
1. Define the Target Audience
Restaurant owners need to identify the target audience and discern which marketing efforts can reach them. Is the restaurant fast-casual, food delivery only, or a fine dining establishment? A fast-food chain will attract a different clientele than a fancy steakhouse. New business owners need to research the type of customers who will frequent the specific type of restaurant. Questions to answer include -


What does the target audience want or need? What type of dining experience do they expect?
What are their shopping preferences or eating habits?
Why do these customers want to eat out?
How much is the target audience willing to pay for menu items?
What type of marketing ideas are effective with these potential customers?
2. Reach the Competition to Create Marketing Plan
The restaurant industry is already saturated. It can be difficult for a restaurant business to build brand recognition and achieve customer loyalty when there are 20 other similar restaurants down the street.
To improve the odds, owners should know exactly what the competition has to offer. They should visit popular establishments, speak with owners, understand their strengths, and pinpoint any inefficiencies.

Moreover, owners need to know why and how these establishments acquire repeat customers. Do they offer a loyalty program? A unique customer experience? Do they prioritize social media marketing or offer online promotions? After the owner studies the competition and answers these questions, he must determine what makes his restaurant brand stand apart from others in the industry.
3. Create a Unique Restaurant Brand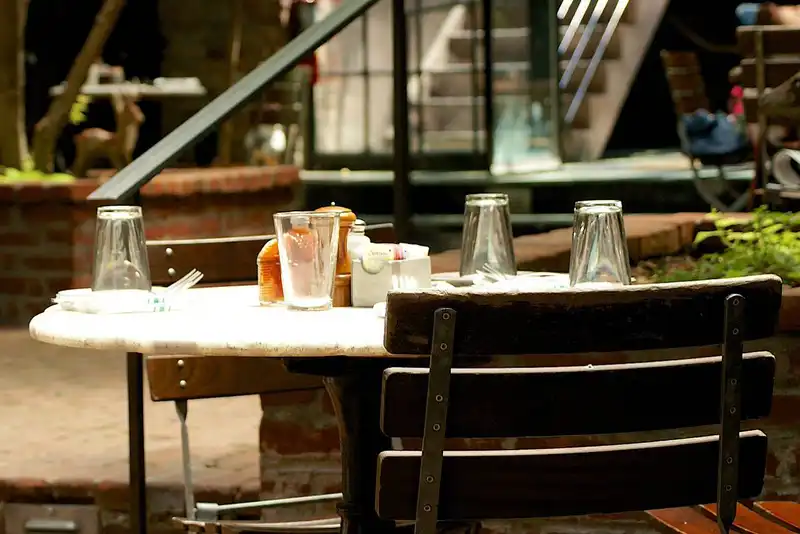 To get customers and keep them, owners must build a unique restaurant brand. The restaurant's reputation depends upon the strength of a brand. On the flip side, brand awareness stems from a healthy reputation. Owners need to deliver on a value proposition, offer high-quality menu options, and provide a great customer experience to build a solid reputation.

So much of restaurant marketing is organic. It depends on how much the owner streamlines operations and customer service. Restaurants can advertise on social media, offer loyalty programs, or utilize email marketing, but it won't matter if the service and experience are subpar.
4. Update Menu Items
Every so often, the owner must review the menu to see which items sell well and which don't. There may be a large share of the market that doesn't visit the restaurant due to poor menu options.

Which new items should the owner include? Which food trends are popular at the moment? What type of choices would the target audience prefer to see? Is there a way to obtain feedback to make sure customers want these new options? Which items haven't sold well for a long time?

After the owner answers these questions and revamps the menu, he/she should utilize all available media platforms and media marketing tools to promote any new options. This will intrigue potential customers, increase current customer loyalty, and improve profits. Because the owner will spend less money on ingredients that aren't profitable, the restaurant will also save money.
5. Find Opportunities for Restaurant Marketing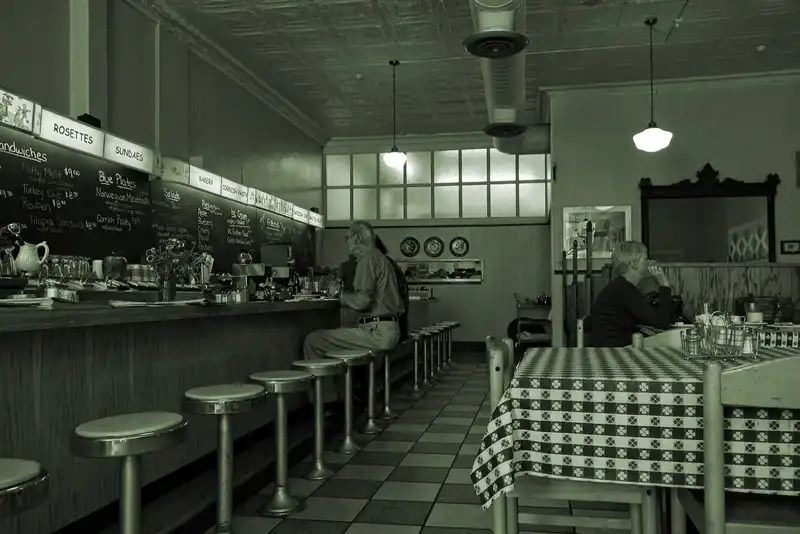 There are numerous ways to implement restaurant marketing strategies. Of course, owners can market on social media or on the restaurant website. But what about at the local hotel down the street? Or the coffee shop around the corner? Owners should network with other local owners to see if they are willing to put a promotion up on the in-store board and vice versa.

Or, maybe the owner can leave menus or coupons at a local event or convention. Gift certificates are another great way to reach a target audience because the person who buys one gives it to someone else. The restaurant can also offer free samples at a farmer's market or another busy location to increase brand awareness. Regardless of the marketing strategy, owners have numerous tools and opportunities to reach potential customers.
6. Restaurant Owners Should Engage with The Local Community
A restaurant marketing plan doesn't need to be complicated. Effective restaurant owners know how important it is to build relationships in the community to establish a brand. Organic marketing ideas may include volunteering at nonprofits, joining a fundraiser, or offering happy hour discounts to local business professionals.

These opportunities don't require influencer marketing or content marketing. An owner just needs to value others in the local community and build trust. This is often the best way to increase the number of customers and stand out from the competition.
Key Takeaways of Restaurant Strategy Development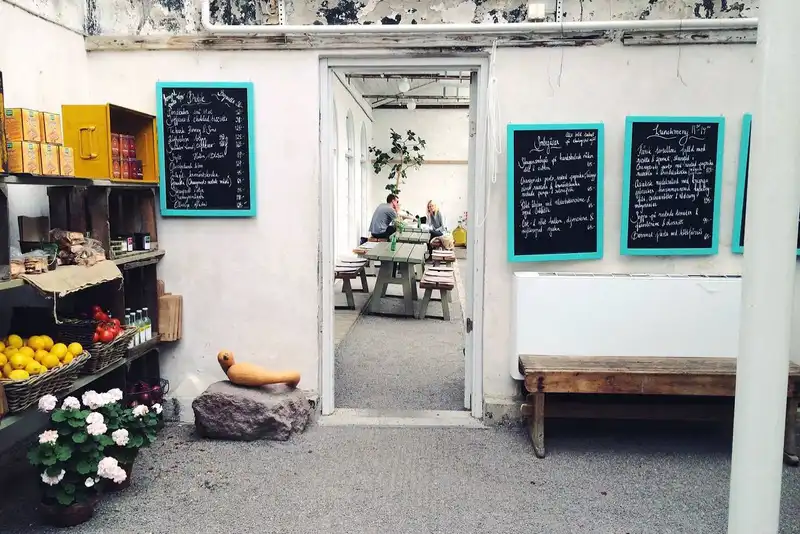 In conclusion, here is how to create a unique restaurant strategy -


Restaurant owners should get to know their target audience before they begin any marketing campaigns. They should also research the competition to know their strengths and weaknesses. An owner must determine what makes his/her restaurant stand out from other popular establishments.
Restaurant owners should create a unique brand to stand out in a saturated market. They must provide the best customer service and sell the best menu items to reach potential customers.
Restaurant owners must update menu items and find out what their target audience wants. They should research food trends and ask for feedback. This will save money and eliminate waste, which increases the bottom line.
Every restaurant should find opportunities to implement restaurant marketing ideas. They can leave menus at local events, exchange promotions with a local coffee shop owner, or offer samples at a special event. Owners should also engage with the local community through volunteering, networking, and participating in a fundraiser.