12 Restaurant Marketing Strategies to Increase Revenue
Restaurant Marketing Strategies
Restaurant ownership is a complex job, particularly as recent events disrupt the industry. From health-based restrictions to difficult economic conditions to a saturated market, restaurant owners have their work cut out for them.

Amid new challenges, the industry is still responsible for restaurant marketing. Marketing strategies evolve as technologies and consumer needs change. Owners should utilize the latest marketing ideas to build a brand identity and get customers into the business.

Data collection, analysis, social media, and networking are all marketing efforts that drive new revenue and help to maintain a competitive edge.

Here are the top restaurant marketing strategies to keep existing customers coming back, reach new ones, and increase sales.
1. Restaurant Marketing Strategy Go Mobile
Customers want safer, easier ways to order and receive food delivery services. As a result, the restaurant industry uses everything from self-service kiosks to mobile ordering.

Many restaurants promote a mobile app to improve the customer experience and meet demand. Other restaurants utilize third-party delivery services to improve sales and reach new customers. It's important to track and analyze delivery service data to make sure that type of marketing campaign still increases the bottom line.
2. Restaurant Marketing Strategy Improve Menu Design
Menu items need to be profitable, unique, and delicious to attract customers. Menu engineering is an effective marketing tool and a great way to increase profits. Owners can utilize real-time data insights to promote high-profit or popular items, minimize low-cost ones, and more.

Demand and contribution margins should drive all menu engineering decisions. A comprehensive marketing plan to optimize menu engineering is only effective if the restaurant owner knows each item's past sales and contribution margin data.
3. Restaurant Marketing Strategy Prioritize SEO
Another marketing idea is to utilize search engine optimization techniques to improve the ranking of the restaurant website. SEO best practices include keyword optimization, intuitive web design, content marketing, and more. A local SEO company can help to improve the ranking on Google business pages to organically reach potential customers and increase sales.
4. Restaurant Marketing Strategy Maintain Google My Business Profile
Restaurant owners should ensure that all local listings on Yelp or Google My Business are accurate. This will attract new customers, particularly if they are in a rush. It is so much easier for a hurried customer to search for another business with complete information so it's critical to update business listing data to ensure accuracy.

A Google Business listing controls what the target audience views when they search the restaurant. Listings also optimize search engine rankings and generate more links so customers can make reservations online or order to-go services.
5. Restaurant Marketing Strategy Advocate User-Generated Content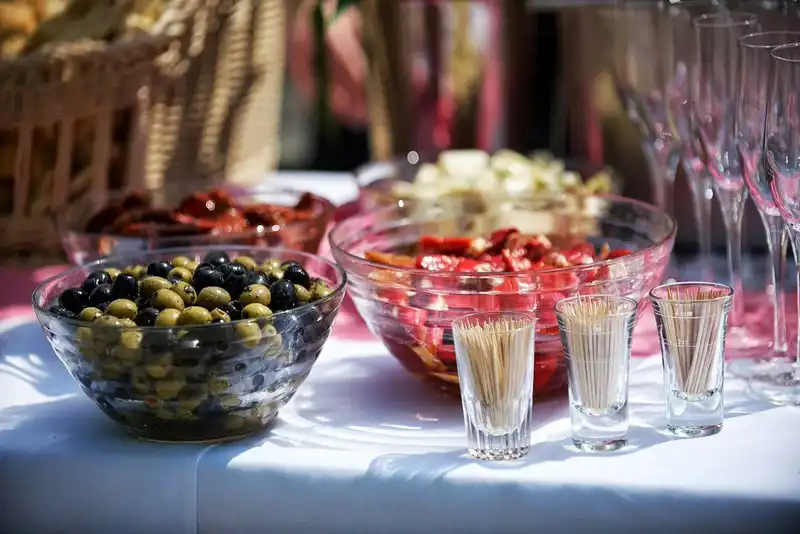 The restaurant business acquires free marketing anytime a customer posts a picture of dinner on social media, tags the restaurant, or more. User-generated content on social media platforms is a free restaurant marketing strategy and a great way to build brand awareness.

Owners can harness frequent patrons as influencers and offer incentives for influencer marketing (i.e. social media posts of food items or tags). Social media contests, half-off deals, or prizes are great ways to increase sales and reach a target audience.
6. Restaurant Marketing Strategy Remarket Ads
Restaurants should optimize a digital marketing campaign with remarketing ads. These are incorporated in Google Ads, which is a pay-per-click advertisement purchasing method.

Remarketing advertisements aren't found in regular search results, but are on a site where someone already bought Google ad space. Remarketing is part of a comprehensive, long-term restaurant marketing plan. Its purpose is to make sure an online user becomes a loyal patron.
7. Restaurant Marketing Strategy Encourage Online Reviews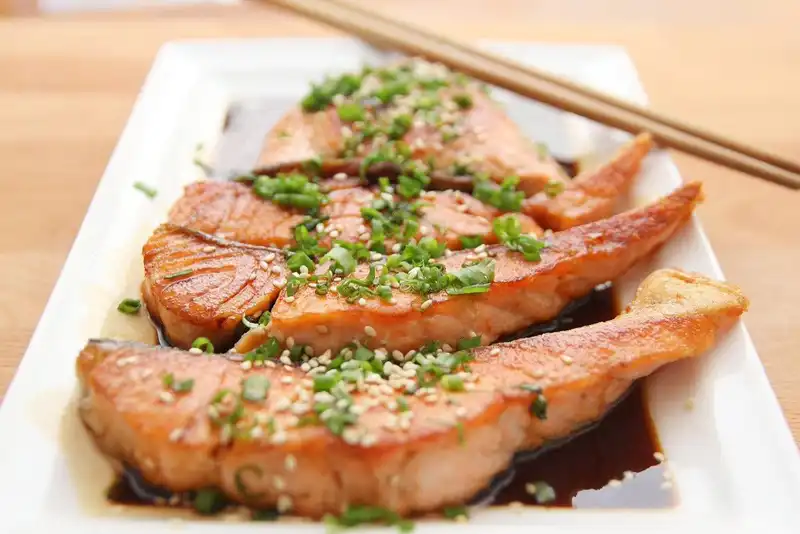 Since the digital transformation, every small business must prioritize and maintain its reputation online. Online reviews on Yelp, media platforms, or other review sites can destroy or strengthen a restaurant's image.

Restaurants should make a regular effort to solicit good reviews, remind patrons of a free drink during happy hour, or offer another incentive. The rebuttal team should respond to all reviews, particularly the bad ones. They should be courteous, apologetic, and professional. The owner should also resolve any problems as quickly as possible to ensure potential customers aren't scared off by a bad review.
8. Restaurant Marketing Strategy Mobile-Friendly Website and Menu
As more customers order online or search the menu before they choose a place to eat, restaurants have no choice but to be mobile-friendly. Responsive designs ensure the web page adapts to the mobile phone screen size.

The user should easily find the main contact information, the menu, and the address on a restaurant website. A good mobile design removes potential barriers for new prospects and improves the brand's reputation.
9. Restaurant Marketing Strategy Improve Social Media Marketing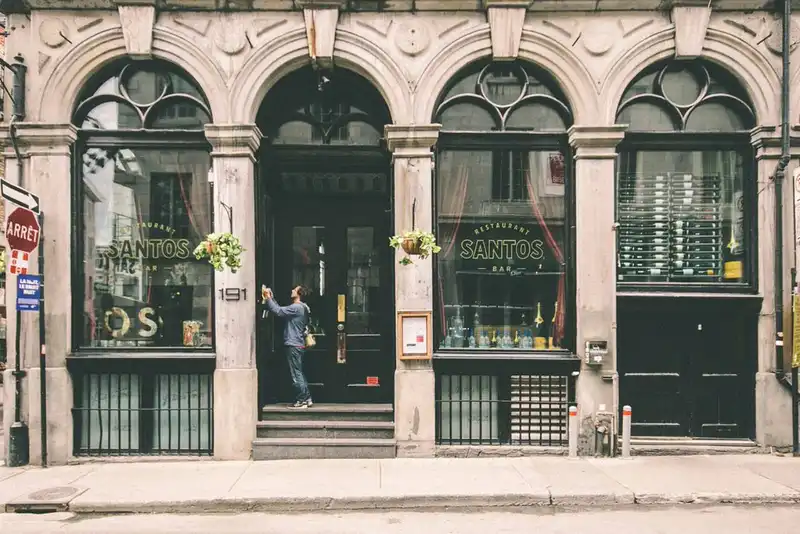 Restaurant owners mistakenly believe they need to use every social media platform to reach new customers. This isn't necessarily true. It's better to research which platforms the target audience uses, and then commit to using those.

If an owner focuses a marketing strategy on those specific media channels, there will be a larger return on investment and a bigger following. High-quality content and good use of visuals are required for any social media marketing plan. Platforms such as Hootsuite or Buffer can help to generate great content and schedule posts for various social media channels. This saves time and allows decision-makers to focus on more important tasks.
10. Restaurant Marketing Strategy Utilize Visuals
The human brain responds to images at a 60,000 times faster rate than text alone. Restaurant owners have an advantage in that food is already visually appealing to hungry consumers. Instagram, YouTube, and other channels are great ways to showcase menu options and target a millennial audience.

Owners may create a YouTube video about what occurs daily at the restaurant as part of their marketing efforts. They can then cross-post this to Instagram and other channels to increase clicks and likes. Interviews, cooking, and scenes at a special event are also great content ideas that perform well with viewers.
11. Restaurant Marketing Strategy Utilize Location-Based Ads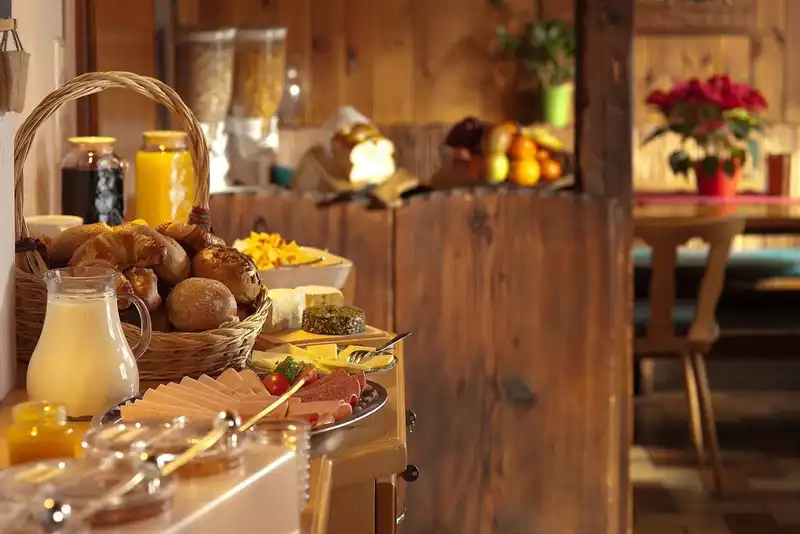 Most people want to eat close to where they live. If restaurants can run ads within proximity, they will receive the biggest return on investment. Google Ads, Facebook, and Twitter all offer geographic-based advertisements. Location-based ads also help lower expenses because they narrow the focus of a restaurant marketing plan to one geographic area.
12. Restaurant Marketing Strategy Join the Local Community
Digital marketing isn't the only way to reach customers. Restaurant owners should network with other business owners in the area, volunteer, or offer locally-based promotions. They can acquire an email list of professionals in the area and send out discounts or happy hour invites.

Or, the owner may ask the coffee shop down the street to exchange promotions or menus to place at each other's cash registers. There are numerous ways to take advantage of networking opportunities close to home. And it doesn't require a big marketing budget or effort to do so.
Key Takeaways of Restaurant Marketing Strategies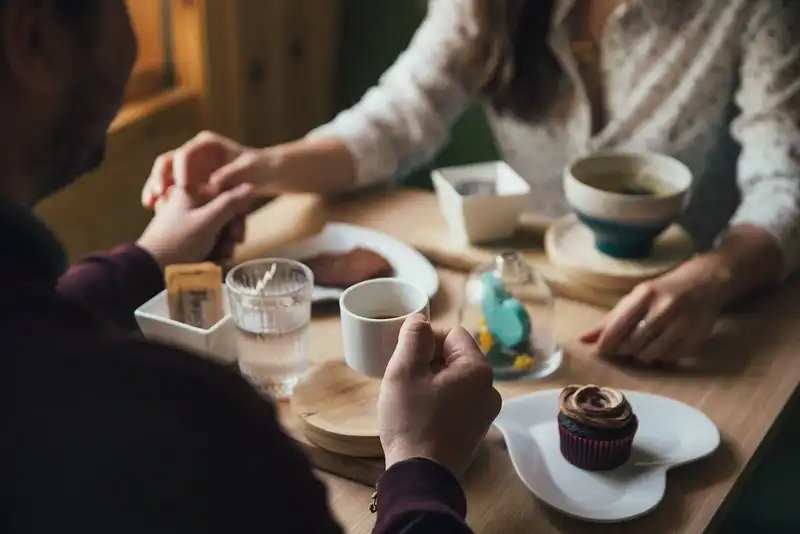 In conclusion, here are the best restaurant advertising strategies -


Restaurant owners can go mobile and improve their menu design as part of online marketing efforts. They can also prioritize search engine optimization to increase website ranking and get more clicks.
Restaurants should maintain an accurate Google My Business profile to get more online visitors and calls. They should also promote user-generated content as a form of free advertising, and consider remarketing as part of a long-term marketing plan.
Restaurants should control online reviews, respond to complaints, and incentive reviews on Yelp. They should also create responsive website designs and generate focused social media marketing campaigns.
Restaurants should harness visuals to generate more activity on social media posts. They can also find local customers with geographic-based ads. Finally, it's important to be a part of the local community. Happy hours to local business groups or networking at a special event can go a long way to promote a brand.
Must-Read Content


Restaurant business plan template