How to Hire Temporary Workers
As you continue to run your business, you may run into situations in which you find a need to hire a specialist to handle a certain project or task. In these cases, temporary workers can be the perfect solution and offer a huge boost to productivity and believe it or not, there are many job seekers out there looking for shortterm work.

Finding the right temporary workers isn't always easy, though. Typically, businesses hire temporary workers for immediate help with urgent projects meaning, it's important to be able to hire a qualified, reliable worker as quickly as possible. Inevitably

Fortunately, by taking the right steps, you can find and hire the best fit temporary worker to help your company succeed.

Let's take a look at why you should consider hiring temporary employees and how you can find the right temporary help for your business.
Why Hire Temporary Workers?
When you identify a new position that needs to be filled or a project that needs to be completed, your first thought might be to hire a new full-time employee.

However, for temporary projects or positions that are only needed on an irregular basis, hiring a full-time employee can be a significant waste of money. Moreover, hiring full-time employees requires a long hiring and onboarding process that you may not have time for.

Temporary workers, on the other hand, can be a cost-effective, efficient way to get the help you need for short-term projects.

Benefits of Hiring Temporary Workers
Benefits of hiring temporary workers include-

Flexibility- Temporary workers grant much more scheduling flexibility than full-time employees. This is particularly helpful for seasonal businesses and businesses that frequently need temporary help.
Cost-Effective- Hiring temporary workers is often more cost-effective than hiring full-time employees due to a shorter onboarding process and less money spent on benefits.
Increased Productivity- Temporary workers can offer a major boost to productivity by handling tasks that don't fall within any of your other employees' areas of expertise.
Can Lead to Full-Time Hires- In some cases, you'll find that your temporary worker would be a great full-time addition to your team. This allows you to evaluate potential full-time employees without committing to hiring someone for the long-term.
Ultimately, temporary workers are an efficient, cost-effective, and reliable alternative to full-time employees for businesses that need assistance with short-term projects and miscellaneous tasks.
How to Hire Temporary Workers- 5 Tips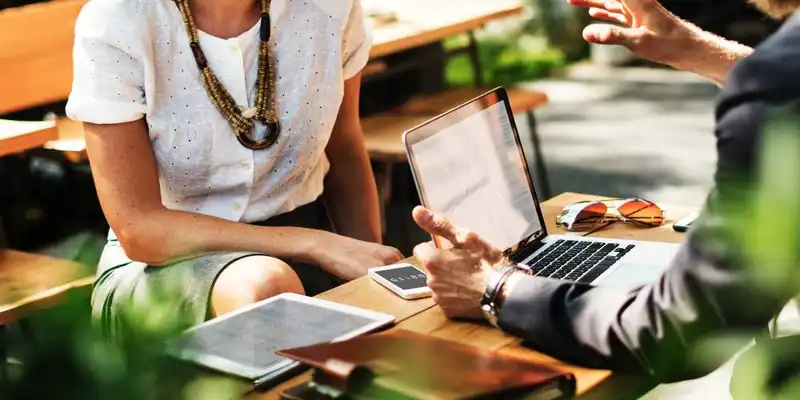 All of the above benefits only apply if you're able to find the right temporary employee for your company. Otherwise, you may end up with an unqualified worker leading to a major waste of time and money.

To avoid this, it's important to take the right steps to find reliable, qualified workers for your business. So, when it's time for your company to hire a new temporary employee, make sure to keep these five tips in mind to help you find the perfect fit.
Tip 1 - Consider Your Needs
Before you begin searching for a temp, it's important to know exactly what you're looking for in your temporary worker.

This means you should make note of what specific tasks need to be completed, what skills will be required, what training may be needed, how long the position will last, and more.

Not only will this make your life easier when searching for an employee, but this makes it more likely for qualified applicants to apply as they can be sure they meet the job requirements.

Moreover, when evaluating your needs, you might notice that many of your existing employees meet some of the requirements for this new temporary position. In this case, you can reallocate projects to qualified full-time employees and use temporary workers to fill the cracks.
Tip 2 - Cost Isn't Everything
Hiring temporary workers is often seen as a way to cut costs; however, while it can be very cost-effective, it's important to consider more than just cost when hiring a temporary employee.

It can be very tempting to hire the worker with the lowest rate. After all, it's only temporary, right?

However, hiring based exclusively on the cost is a great way to end up with unqualified workers. The cost savings might seem great at first, but if the employee isn't qualified to complete the project, you'll have to hire another worker in the end.

To avoid this, create a budget before you begin the hiring process. Identify how much you can afford to and are willing to pay the temporary employee. By doing this, you can make a list of applicants that meet your budget and assess them based on merit.
Tip 3 - Write Clear Job Descriptions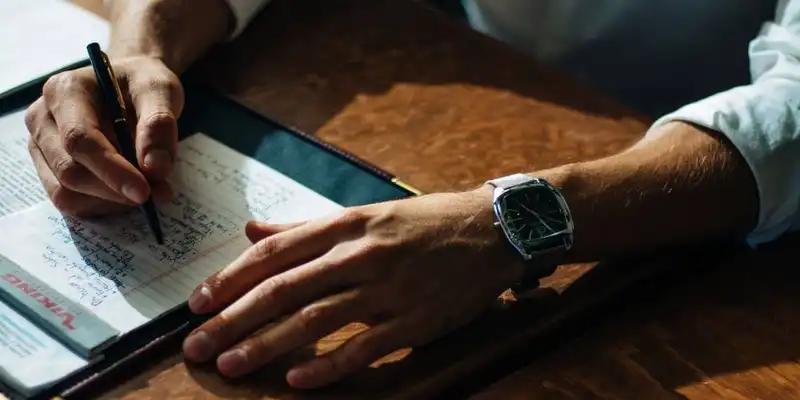 Keep in mind that applicants depend on job descriptions to tell them everything about the position and the hiring company. As such, vague or poorly-written job descriptions can make it difficult to find qualified workers for an open position.

Well-written, informative job descriptions make it much easier for applicants to not only gauge their interest in working for your company but also to evaluate whether or not they meet all of your staffing needs.
Tip 4 - Start With a Small Project
Just as many companies do with full-time employees. To get started, a great way to evaluate your temporary worker is to start with a small project as a sort of probationary period.

A temp hire can be very hit or miss, so before you commit to working with them long-term or on a very important project, assign a smaller, less important project in order to evaluate their skillset, workflow, and efficiency.
Tip 5 - Do the Paperwork
Just as you would do when hiring any other type of employee, it's important to complete the necessary legal paperwork when hiring temporary workers.

Primarily, this means preparing a privacy policy, legal contract or anything pertaining to human resources that outlines the scope of the project, compensation, benefits, and all other specifics. Alternatively, working with a staffing company to find temporary employees can eliminate this responsibility as they may have their own contracts with workers.

Be sure to also understand the tax implications of hiring temporary, part-time, or seasonal employees.
Final Thoughts
Hiring temporary employees can be a great way to bolster productivity, save money, and gain increased scheduling flexibility.

However, while temporary employees offer a number of great benefits, it's important to take the steps necessary to avoid hiring unqualified and unreliable workers.

By following the five tips outlined above, you can find the right temporary workers to help your business grow.