Time Management Tools- Best Ways For Maximum Productivity
What Is Time Management?
Time management can be defined as the process of dividing your time between different tasks for the day and learning to ensure the right amount of time spent on the right activity. Time management helps you work smarter and get more done in less time. Effective time management makes best use of time.
To implement the best time planning and practices ones need to be-
Plan and organize the work day to avoid keeping several files and many papers on your workstation.
Not misuse time by loitering or gossiping around and focus on your work to complete assignments on time.
Focus and develop a habit of using management tools like time tacker or management software for better time management.
Why use tools for time management?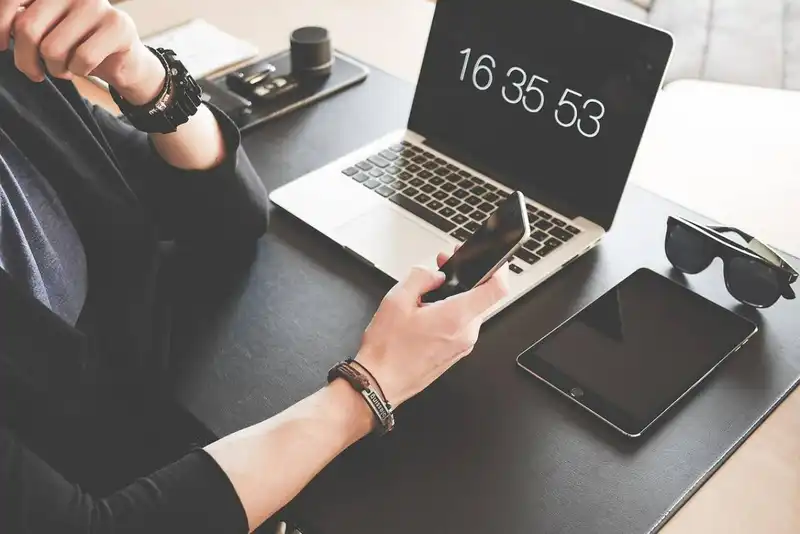 As discussed, it is necessary to implement effective Time Management to stay focused and productive to complete the important tasks for the day. The best way to implement best time management practices is to make use of time management tools like time management software or time management apps.
Here is a list of 4 essential time management tools you need that you can access via a time management app or management software-

To-do list- The basic step of efficient time management is making a to-do list. If you can access only one time management tool, then pick a to-do list. The list should have a note of all important tasks and breaks. The to-do list is a map of your time management skills and helps you be focused.
Calendar- Another time management tool that can better your time management is a calendar. A good calendar is a must for time tracking, planning, and making schedules for your tasks and projects, as well. A calendar is a management tool that gives you better control over your time as you are able to have a bird's eye view of your tasks and projects over the next few weeks.
Task manager- Another important time management tool that will help you with task management is a task or project manager. Task management or project management app gives you an overview of all the tasks that need to be done, set priorities, and also tracks your progress. There are many management apps or software which have task management tools that you can opt for.
Note taking app- Time management tools like a note-taking app help you to record long-term and short-term goals, keep meeting minutes, note down ideas for improvement and be a depository for all references material and articles.
Time tracker- Finally, the most important time management tool in your arsenal is a time tracker. A time tracker helps track time you have spent on a particular task and also allows you see patterns in your daily time management schedule. A good time tracker helps you be more productive as you can analyze how you spend your time and make improvements.
Struggling to stay on top of your workload?
Zipschedules suggests these best time management tools for entrepreneurs.
How to Use Time Management Tools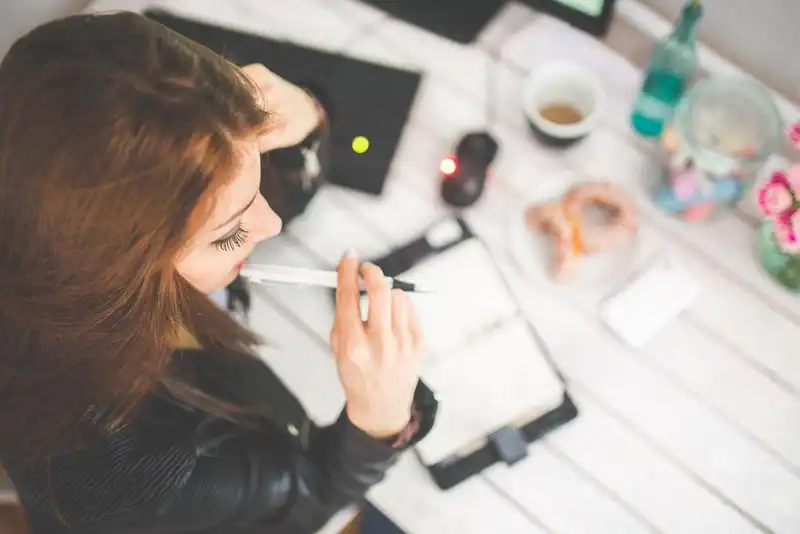 After discussing various Time Management solutions, let us now look at how to make use of the time management tools at your disposal.
We will start with a list of daily routines that time management tools can help you the most with-


Write down your long and short term goals with the help of time management tools
Organize your schedule and how you will spend your time in advance with the management software
A good time management software has management tools to provide an overview of all the tasks and deadlines.
Use a management tool like a planner or daily scheduler to prioritize your tasks.
Record and analyze the time spent in a work schedule with the help of reports provided by a management software.
Use management tools provided in the time management app to coordinate better with your team members on one platform.
Use management tools to minimize distractions and focus better.
Let us now look at how you can use time management tools for effective time management-
Create a master list- For efficient time management opt for a management tool like a time planner that has all tools you need to plan and organize your life. The time planner can help you create a schedule for the year, the month, the week, and for each day. Use the master list to record every task, goal, or required action. The master list is the heart of your time management system. Use the list to allocate tasks according to priority.
Work From a List- Data has shown that working from a master list can increase efficiency by 25% from the first time you use the list. A management tool like a list can help you achieve your specific, measurable, achievable, relevant, and time-bound (SMART) goals. Working from a list lets you get two extra hours of productive time in a work day as you have a list of every task you have to do before you start work. You can bring order out of chaos faster with a list than with any other time management tool.
Prioritize- Time management is not just about making a master list. The next step is to organize the list according to the importance of the tasks. This creates a guide for completing your work day in the most effective and efficient way. This time management tool can also help you the priority ranking of a task.
Time Management tools- As discussed earlier, make use of the time management tools provided by the management software to ease your work day. The time management app or software helps organize every part of your life.
Time management practices- It is crucial to be able to efficiently implement time management in your daily routine. The payoff in time saved and increase in productivity is enormous.
Best Time Management Tools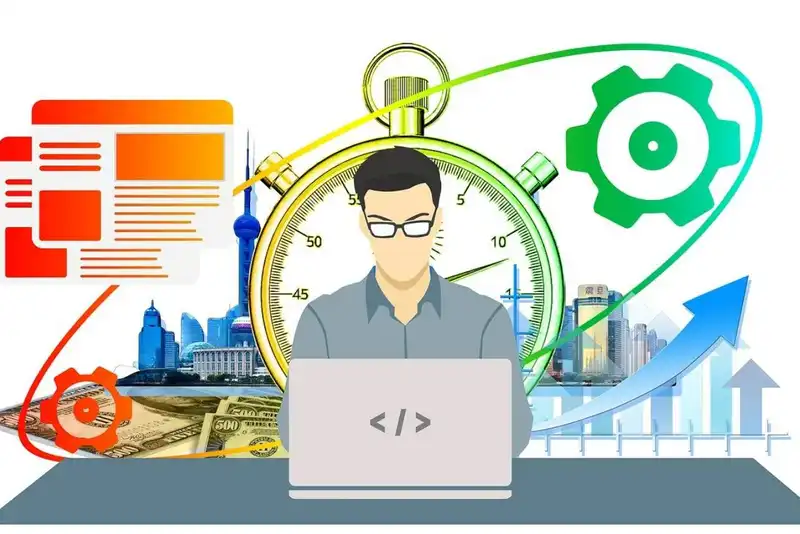 After looking at how to use time management tools let us now look at the best time management apps or tools that can help you improve your time management system to implement effective time allocation and work smarter. Here are the top time management tools in the market-

Zip schedules- Zipschedules is a staff scheduling app that has management tools for efficient time management. The app has one of the best suite of management tools for time tracking and like time clocks which allows a business to see the employee time schedule. It also has management tools to calculate productivity and issue notifications to comply with the local labor law like taking breaks. The app can also be integrated with Zip Clock so that employees can record their time and see how much time they spend performing certain tasks.
Toggl- It is a time management app that provides time tracking reminders and management tools to detect when your workstation is idle to track your productivity. It also has cross-platform support so that you can manage your time not only on your desktop but also smartphone. The management software can also break down your work hours and analyze them to determine effective time management and allocation.
HotSchedules- It is a cloud based time tracking and management software which enables employee scheduling across locations, track time and attendance, monitor performance and manage daily operations. Employees can check also schedules or request time off. It also has timesheet management tool to calculate billable hours and invoice clients.
7shifts- It is a time management software which has tools for scheduling, time tracking and time management. The software can also work offline to record hours worked by employees and then sync with the time management software when connection is restored.
Deputy- It is a management app for workforce management which can be used to complete staff schedules, track time and attendance. The management software has management tools for location capture, biometrics and syncing timesheets to payroll. It also provides management tool to track employee performance and provides feedback.
1. Plan Your Day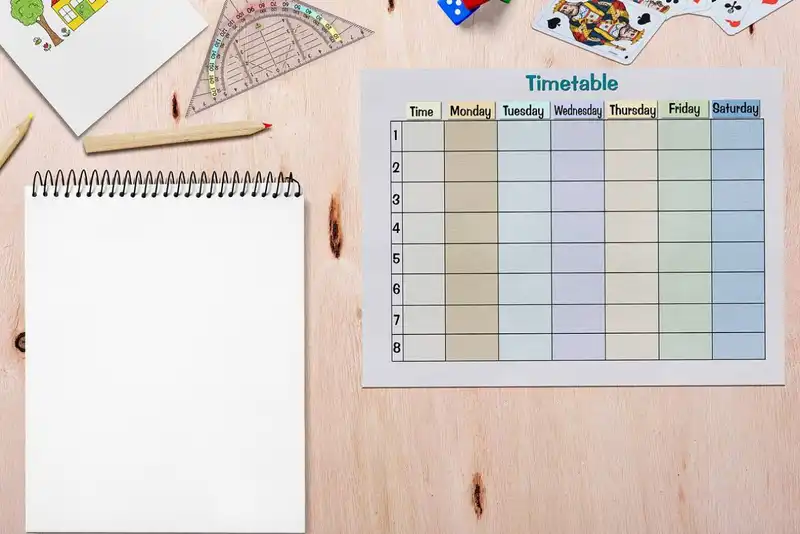 Opting for the best time practices suited to manage your time and day is the most important step of effective time management. Here is how you can plan your day with time management tools-

Write out your plan- Use a time management tool like a planner or scheduler to write out your daily plan. Making a daily plan is a good time management practice and here are a few questions to ask while planning your day- What are your priorities? Which tasks have a near deadline?
Plan at the same time- Another good time management practice is to create habits that help effective time management. Write out your plan for the day at the same time every day as it becomes a habit that keeps you on track and working smarter.
Brainstorm a to-do list- The best time management practice to effectively plan your day is to make a list of everything you need for upcoming deadlines, calls, and emails, errands to run. Not everything listed will make it to the to-do list but you reduce the chances of forgetting something.
Divide work and Life- A good way to effective time management is to create a work and life list. Breaking up your task list like this will help you group tasks in time slot. It also helps achieve a better work-life balance.
Review- Periodic reviews of the time schedule and daily list is a good time management practice as it lets to track time and effort being put in every task and also provides a visual representation of the progress made.
Time management is an important life skill that can help you get everything done – and keep it all straight.
Zipschedules suggests these time management tools that can help you stay organized and on top of your workload.
2. Get organized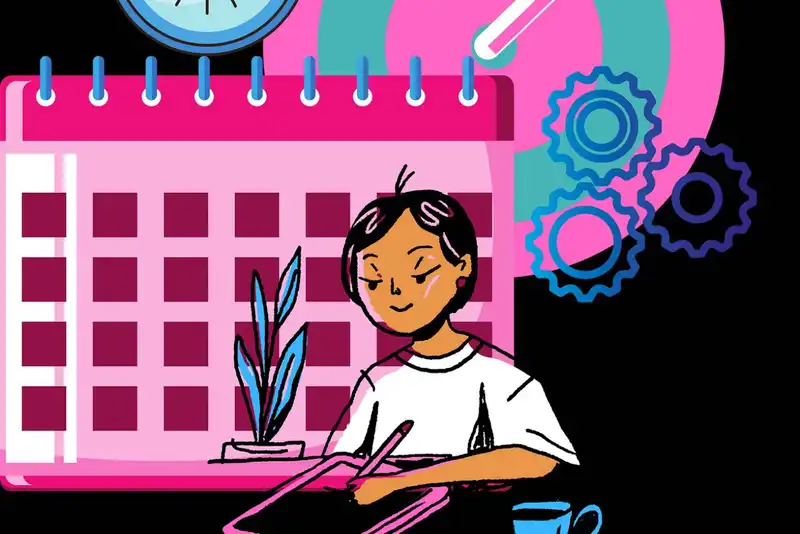 Organizing your daily task list according to the priority of the tasks helps in effective time management. Here are a few tips to help you get organized-

Schedule your time- Use a time management tool to create a schedule to visualize the amount of time you. Look at the to-do list and start estimating the amount of time required for completing each task. Assign a time slot for each task. This gives you an idea of how you will spend your day.
Deadlines- A time management software helps you track time left for task completion and upcoming deadlines. Stay focused and don't get distracted. If there are no official deadlines, use a management tool to create reasonable deadlines.
Habits- As discussed, habits that help better time management can help you stay focused during work hours. It is difficult to change or break a habit or routine.
Productivity- A time management software helps you work smarter as it identifies the important tasks for the day. Planning and prioritizing your day with the help of time management tools improves your productivity.
3. Delegate effectively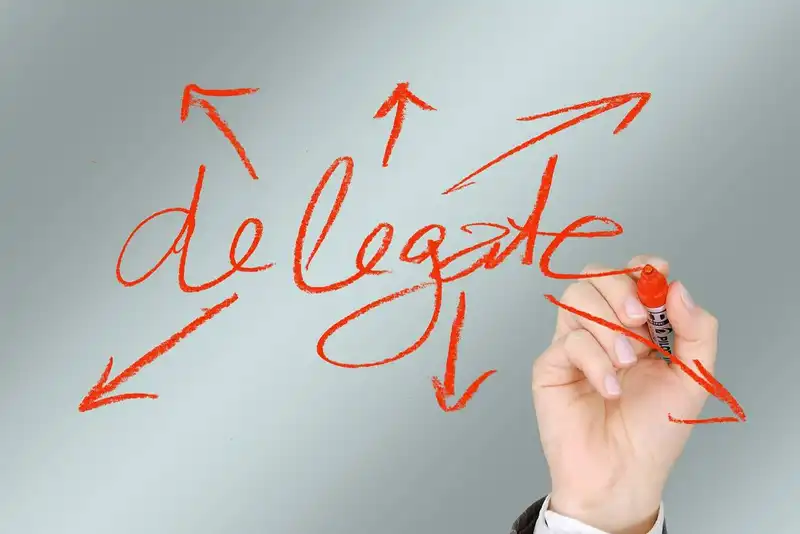 Time management is not about completing every task and project assigned to you. It also about tracking time you have on your schedule and saying no to a task that you don't have time for. Time management is also about learning to delegate the right task to the right person. Here are some tips to delegate effectively-

What to Delegate- There are some admin jobs or tasks that can be performed better by a colleague who has some admin experience. Hence it is better to delegate the task to the person who has proper understanding of the job.
Right person for right job- A time management software can give you an overview about the strength and weaknesses of your team members. While delegating your tasks, you can use the reports from the management software to pick the right person for the right job.
Define the end goal- Good time management is not just delegation but also informing the person being delegated the task about proper context and end goal for the task.
Provide authority- Just delegating without any authority to take decisions is not a good time management practice. After informing the person of the context and end goal, give the person the required authority to take decisions regarding completing the task.
Feedback and credit- Delegate a task only after calculating the estimated deadline by using a time management software or a management app. Be patient till the time of deadline. After task is completed provide feed back on what can be improved and also praise the person for completing the task and jobs well done.
4. Block out distractions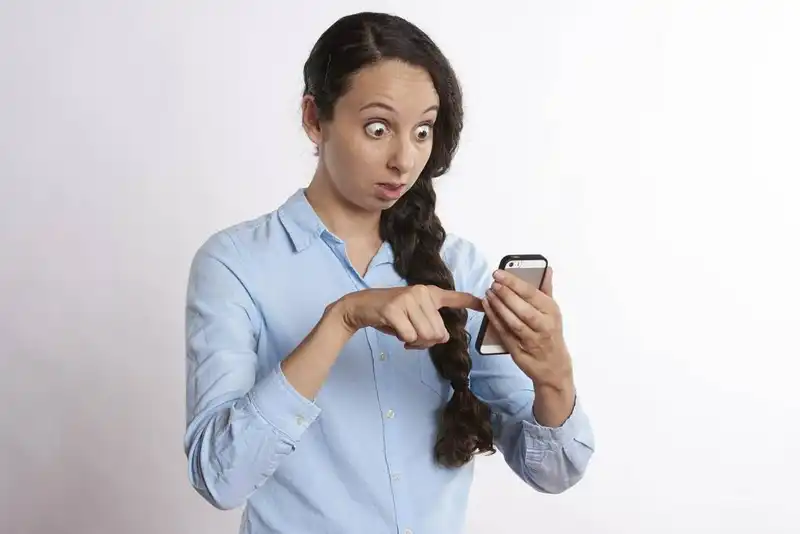 Not allowing yourself to be distracted while working is part of efficient time management practices. Here are a few tips on how you can keep distractions at bay during work hours with time management tools

Shut off notifications- As part of your time management practices, you leave time slots in your daily work schedule to take calls and answer emails. But it is also a good idea to turn of notifications that can distract you from your tasks.
Break down your tasks- Sometimes seeing a task and its complexity may overwhelm a person and cause a person to procrastinate completing the task. A good time management practice is to break down the task into smaller easy to manage jobs with the help of time management tools and assign deadlines which can be done in a day.
A quiet atmosphere- Any task which requires complete focus should be performed in a quiet atmosphere with minimal distractions. Book a conference room or wear noise-cancelling headphones.
Clear your desk- Having a clean desk at the end of work day is a stress reliever. Use time management tools to get organized and clear your work desk. A clean work desk can help reduce anxiety and motivate you to perform better.
Reward yourself- Allow yourself some relaxation after completing a task and leave room for a little reward like a walk around before you start a new task. Good time management is about leaving a little room breathe between tasks.
5. Do one thing at a time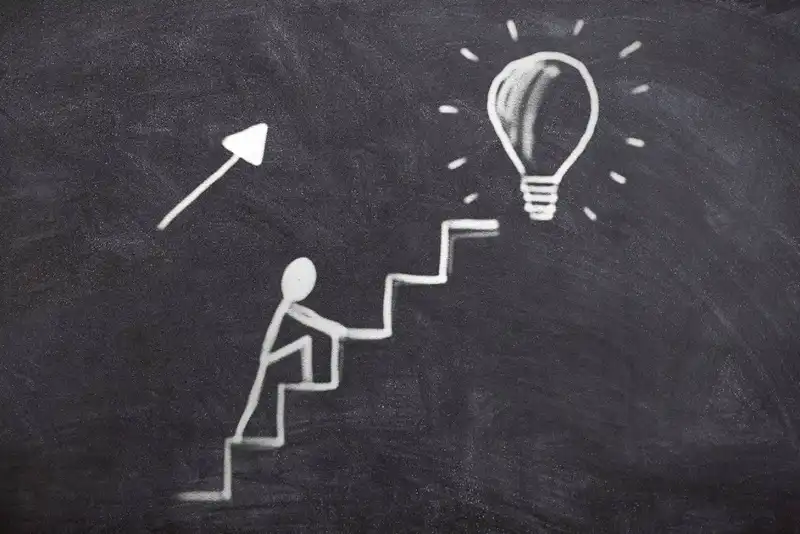 Multi-tasking is the bane of efficient time management practices. Focus on completing one task at a time. Follow these tips to avoid multi-tasking-

Maintain discipline- Use time management tools to estimate the deadlines for each task and allot small window for any last-minute checks, verification and corrections. Having a deadline will help you focus on the task and the breathing time will help you avoid stress about the quality of work.
Focus on important tasks at your brightest- After using management tools to identify the most important tasks of the day, it is equally important to allot the proper time to finish the task. Some people are more focused in the morning, some in the afternoon. Identify your productive time and allot tasks accordingly.
Have time for planning- Use a time management software or a management app to schedule time for regular time to think about long term goals. Plan your time so that you are not caught up in urgent tasks all the time.
6. Add tasks to your calendar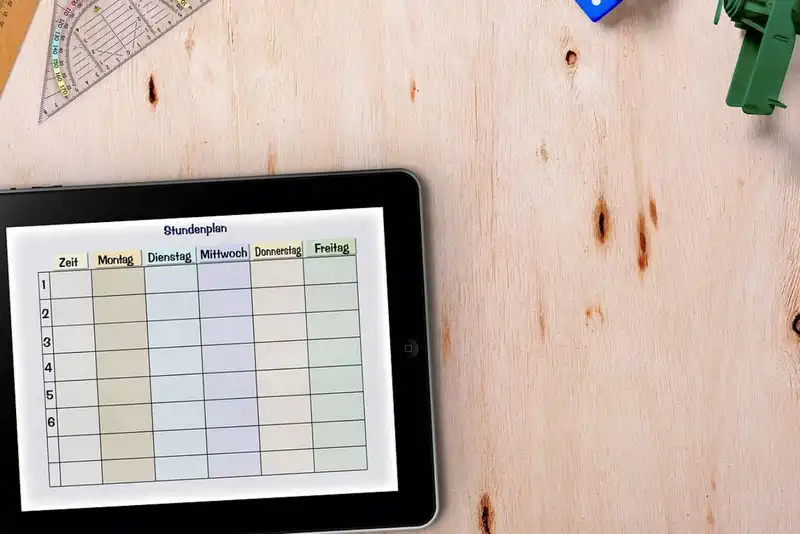 Using management tools to create a priority system gives clear view of your critical tasks and also sense of relief. Using a calendar to not down tasks gives you a clear idea about the schedule and deadlines to meet. Here is how adding tasks to your calendar aids time management-

Tasks in one place- After using time management software to list jobs and responsibilities, a calendar allows you to keep track of it on single platform. Bringing every task in a single place reduces time taken to switching around for tasks. It also provides easier focus to manage work and life.
Set time limits- A calendar or a planner allows you to see the overall time limit you have for a task or project. According to research, we work harder when we have deadlines. But remember to take breaks and not take on an unrealistic workload.
Limit number of tasks- Use time management tools to break down the number of tasks you can handle effectively in a day and make a note in your calendar or daily planner. When you know you have a set limit to reach in a day it is easier to focus on work and meet deadlines. A calendar can help you work smarter to get a proper work life balance.
Review your progress- A calendar is a visual representation of your goals. Periodic review is a good time management practice which can help you assess your performance and productivity and also see where you have been going wrong. Periodic review allows you to course correct and perform better.
7. Take short breaks
Taking a break avoid being overwhelmed is important for good time management practices. Stepping away from the daily routine to recharge yourself helps you focus better and be more energized once you come back to work.

Allot yourself short breaks with the help of a time management software to reduce stress and step away from work to stop being overwhelmed and come back refreshed to start work again.
Breaks are helpful to break the cycle of stress due to work and restore the balance in your life to allow yourself be healthier.
A break can also help refocus yourself which can lead to an increase in your creativity and sharper thought process.
A break also helps you destress, so that when you come back you have more focus and higher productivity.
As a busy entrepreneur, you know that time is your most valuable resource.
Try using these time management tools suggested by Zipschedules to help you focus on your work and avoid distractions.
Frequently Asked Questions
What are 5 time management strategies?
1. Prioritize 2. Break tasks into smaller parts 3. Set reasonable deadlines 4. Break up large tasks 5. Take care of high-priority tasks first
What is the best time management tool?
Time management is an essential skill for any successful person to possess. After all, how can you be expected to handle your time wisely if you don't even know how much time you have to begin with? If you ask someone to name the most important thing they've ever learned, they'll most likely point to something called time management. This is because time management is one of the most crucial skills that you can develop and master as a person if you want to be successful. In this article, we'll be discussing the different types of time management and how to practice them so that you can become a more efficient and productive individual.
What are four time management tools?
Did you know that you spend 70% of your time at work? Or that most of your colleagues spend 2.5 hours a day on email? Or that only 11% of your time is productive? If you're even a moderately productive person, this probably means you don't have enough time to get anything done. Fortunately, you can manage your time more efficiently. You can get things done faster and with greater quality by applying time management techniques. In this article, we'll share with you the most effective time management tools. Check them out to become more productive and stay on top of your to-do list!