Streamline Schedule Creation For Maximum Productivity
Optimize your scheduling process with our feature-rich software.
Plan ahead and track employee hours.

View available staff members and their schedules.

Share schedule to improve coordination and communication.

Increase accountability and reduce absenteeism.

Prevent over or under-scheduling with labor forecasting.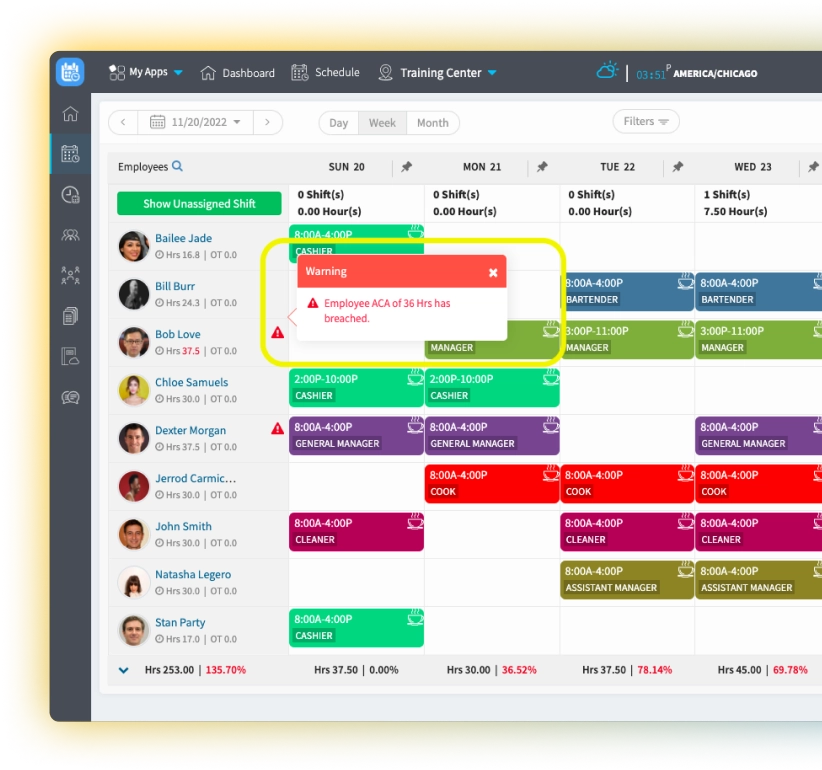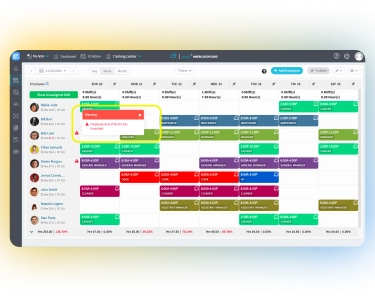 Save Time and Maximize Revenue with ZIP Schedules software
ZIP Schedules is more than just a scheduling tool. With our best-in-class automation feature you can schedule shifts, track attendance, manage labor costs, and achieve labor law compliance all from a single platform.

Smart Scheduling
Check availability and create schedule in minutes. Manage time off and schedule requests. Reduce absenteeism and fill open shifts quickly. Receive alerts of schedule changes and reminders. Improve communication between managers and employees.
Learn more

>

Labor Law Compliance
Stay up-to-date with the latest labor law requirements. Track timesheet data and enable shift swapping. Keep records of schedule changes, shift swaps, labor hours. Settings to comply with new minimum wage laws effortlessly. Track certifications, training, and employee skills.
Learn more

>

Track Labor Costs
Set employee hour limits to prevent over expenses. Receive notifications on approaching the budget limit. Check detailed reports, time logs, employee activity and more. Create and enforce mandatory or customized break times. Automatic detection of overtime and schedule adjustment.
Learn more

>
Empowering Businesses Over the Years
Meet Our Clients






Employee Scheduling Software. Reinvented.
Transform Your Scheduling Process with ZIP Schedules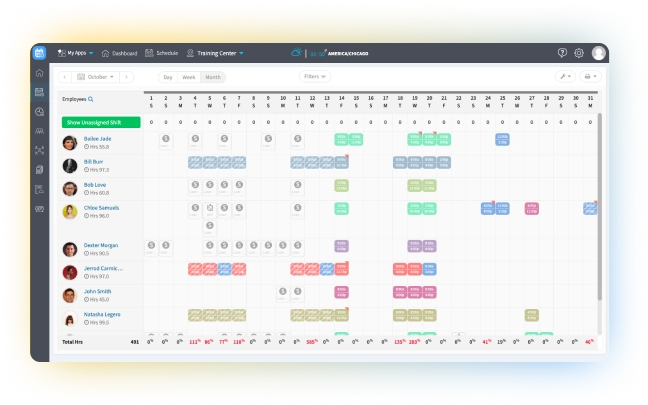 Reduce Employee Absenteeism >
Multi-platform accessibility >
Streamline Your Work Schedule >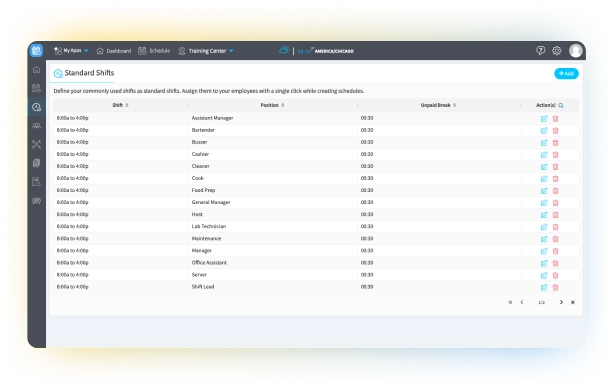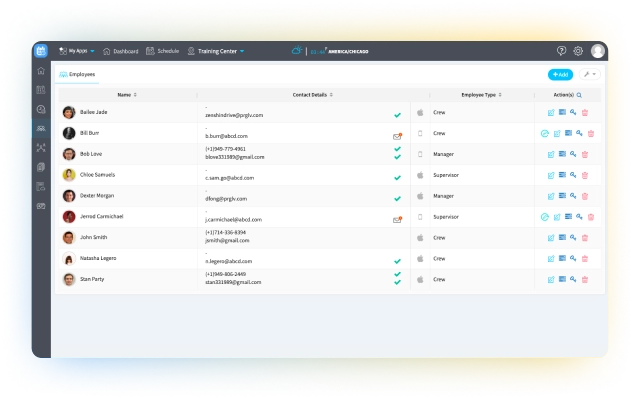 Handle Employee Schedules With Ease >
Track Labor Budgets >
Improve Employee Accountability >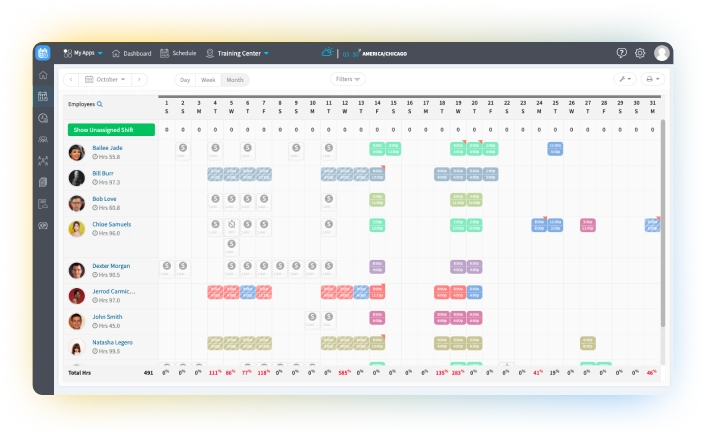 ZIP Schedules Mobile App
Manage your work schedule remotely and increase visibility with ZIP Schedules Mobile App. Access your work schedule anytime from any location and make schedule changes on the go.
Available on both Android and iOS.
Built for You
Access Schedules On the Go
Increase Visibility
Employees and managers can access schedule details, time off request status, availability, shift swaps and more from their mobile devices and stay updated on restaurant operations.
Improve Communication
Increase schedule awareness and eliminate absentees with improved communication between managers and employees through ZIP Schedules mobile app.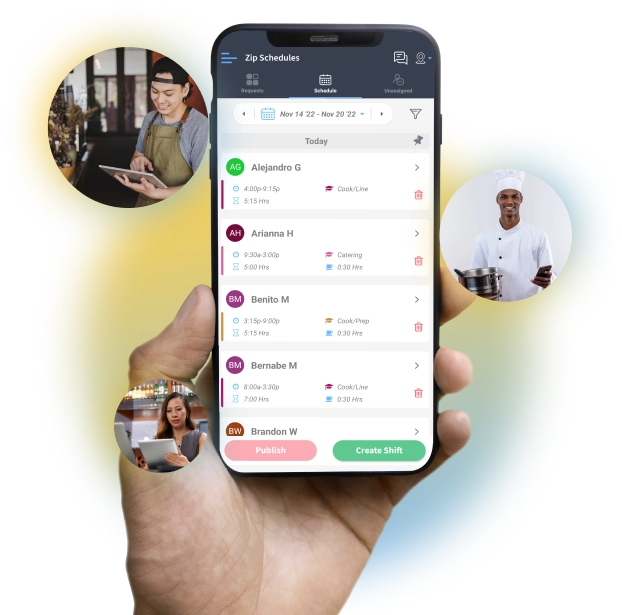 Experience it Yourself.
Ready to Get Started?